There's many reasons why someone might need to have their tattoos covered up: film and theater performances, cosplay, job interviews, weddings. Whatever the need for covering up your ink, it's important to have the right tools and understand the principles at work to get an effective cover up. Read this guide to learn how to properly hide a tattoo with products from Ben Nye!
Objective And Color Theory
Your first objective is to neutralize the color of the tattoo. This will ensure that its outline won't be visible through the skin tone-matching concealer you use in the end. Neutralizing will also reduce the total amount of makeup you need which will make the cover up look more natural and feel better on the skin.
Color theory is your guide to knowing what color will neutralize the tattoo. Shades on the opposite end of the color spectrum will neutralize their counterpart.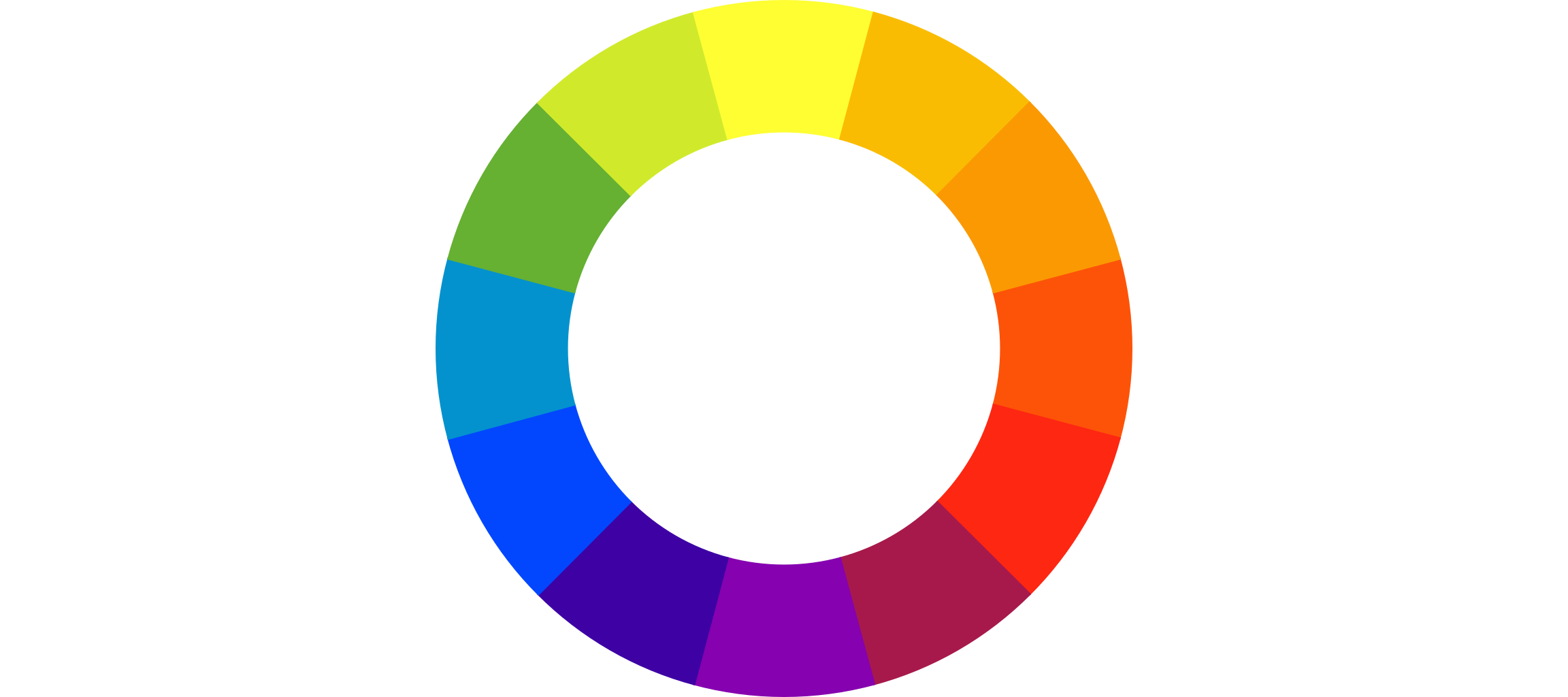 The most commonly used neutralizing color is a deep orange to cancel out the blue and blue-green shades of common tattoo inks. For tattoos with dark black ink, you should use a deep red neutralizer. 
If the tattoo has a variety of colors, you'll need to reference a color wheel and use complementary colors on each part of the tattoo. A precision brush will likely be the best option for you to apply specific colors on a tattoo like this. If you only have the time or means to use one color, a deep red is the best to use.
Products and Options
Alcohol activated makeup and creme-based makeup will be your two main options for covering a tattoo. You will also need a translucent setting powder, like our Neutral Set or Luxury Colorless Powder. 
Alcohol Activated Colors
Alcohol activated colors are by far the most durable makeup, though they require more investment, time, and technique than cremes. Our Tattoo Cover Palette contains five colors that serve to neutralize ink and provide a durable first base of foundation.

When opening a palette, you'll find each shade totally dry. To work with the colors, you'll need 99% alcohol which will "release" the pigments from their suspension. This quality is what makes this makeup so durable, as they will be completely resistant to water and sweat when dry on the skin.
To apply alcohol makeup, it's best to think of them like watercolor paint. Colors should be applied in thin layers over the ink you're covering. In our Alcohol Activated Tattoo Cover Palette this would be the red tone, Rose Adjuster 2. Alcohol color can be applied in a number of ways and combining them together often helps. You can stipple on with a sponge or brush for an even first layer. Flicking droplets of color on with a hard bristled brush can build up natural looking coverage.  
When adding a different color with a brush or sponge that you don't want to blend, powder over the area with translucent powder to lock in the color underneath. Otherwise, alcohol will reactivate the dried makeup and the colors will blend together. Flicking colors on will make it less likely that you'll disturb colors already on the skin, but you still may want to ensure that the paint has dried before adding a new color. 
From our palette you can apply a similar skin tone color before applying a foundation or concealer that's an exact match. Alcohol colors can be mixed together on the palette lid to get a precise shade though this can take some practice to get the right ratio of activator liquid to pigment amount.
Creme Neutralizers and Concealers
Creme-based makeup is generally easier to work with compared to alcohol colors. They achieve high coverage right out of the container and can be easily blended for precise shades. They're also available in singles and an array of palettes.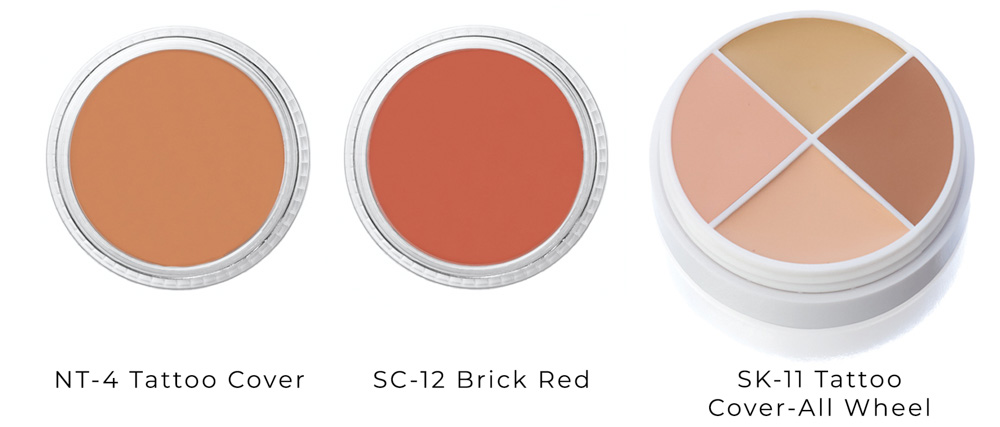 NT-4 Tattoo Cover is a great color to neutralize blue toned tattoos and SC-12 Brick Red Adjuster is excellent for neutralizing black tattoos.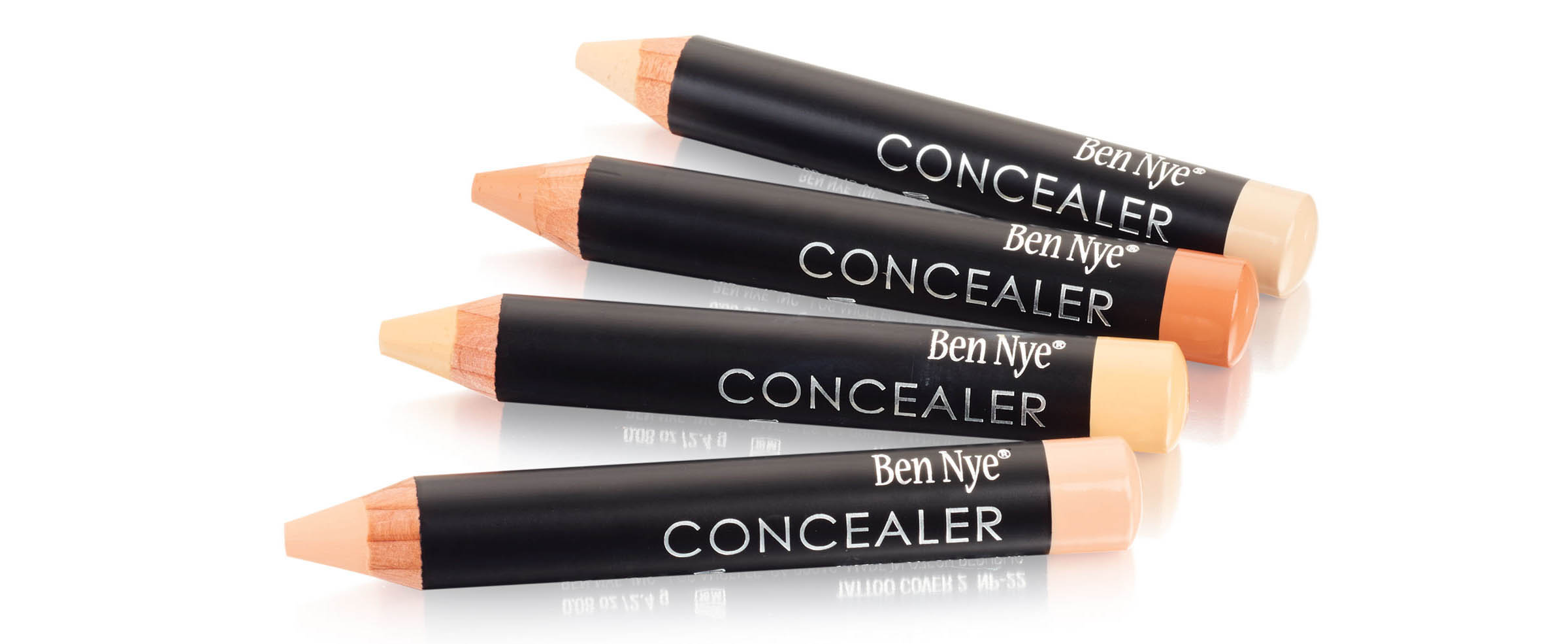 Concealer Crayons are also an easy to use option that will excel in covering outlines. NP-22 is ideal for faded and light blue tattoos and NP-24 is best suited for deeper blues. 
All creme products need to be set with a powder after applying. Neutral Set Powder will give the most durability and won't change the color of the product underneath.
Process
Prep Skin
Begin by making sure that the skin is clean and oil free. You can use an alcohol wipe to remove any oil or lotion on the skin.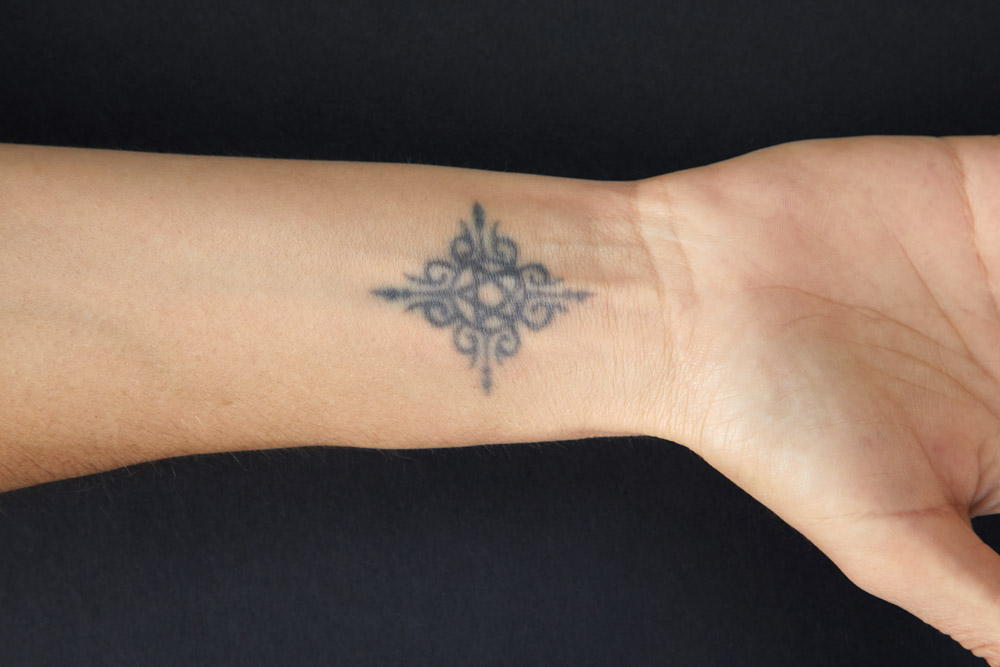 Neutralize the Tattoo Ink
Apply the complementary shade of makeup over the tattoo. Stippling color on with a brush or patting with a sponge will get you even, natural coverage. This can be preferable to brushing on color which will often result in visible, unnatural looking strokes on the skin.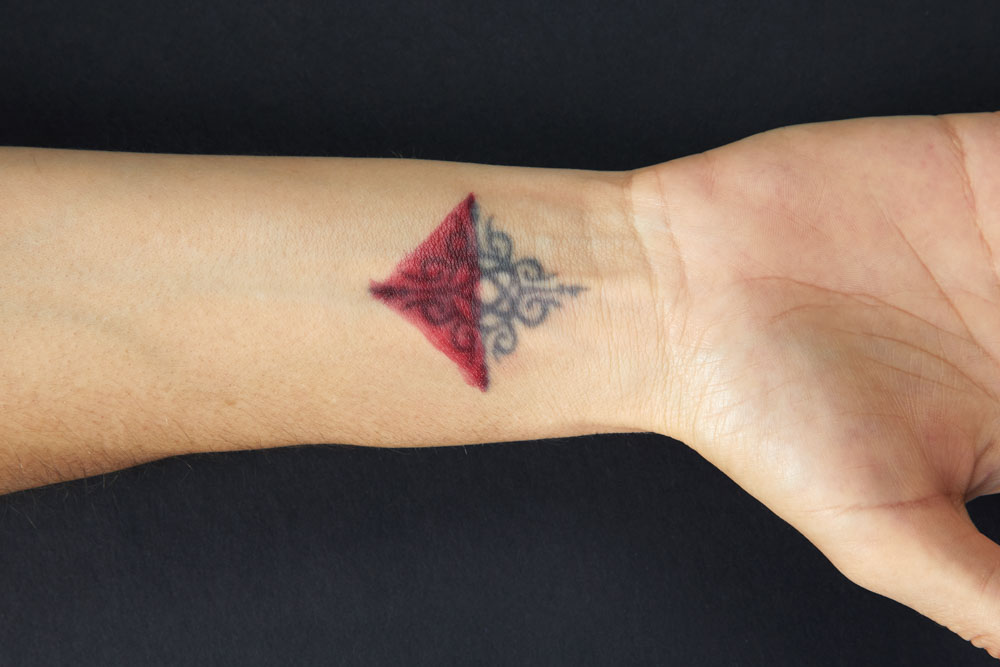 If using a Creme Neutralizer, use a powder puff to press your translucent powder over this neutralizing layer to lock it in. You'll need to apply powder for every layer of new color so it doesn't change the shade below it. A spatula and palette should be used for removing creme makeup from its container to ensure that the makeup stays pristine and hygienic. 
In this demo, we used a thin layer of our Rose Adjuster 2 Alcohol Color as the neutralizing base. We'll use a MatteHD Creme Foundation to conceal the tattoo. An advantage of using these two different formulas is that they won't mix with each other.
Conceal
Use a concealer or foundation that matches your skin tone. Blend out edges of the concealer.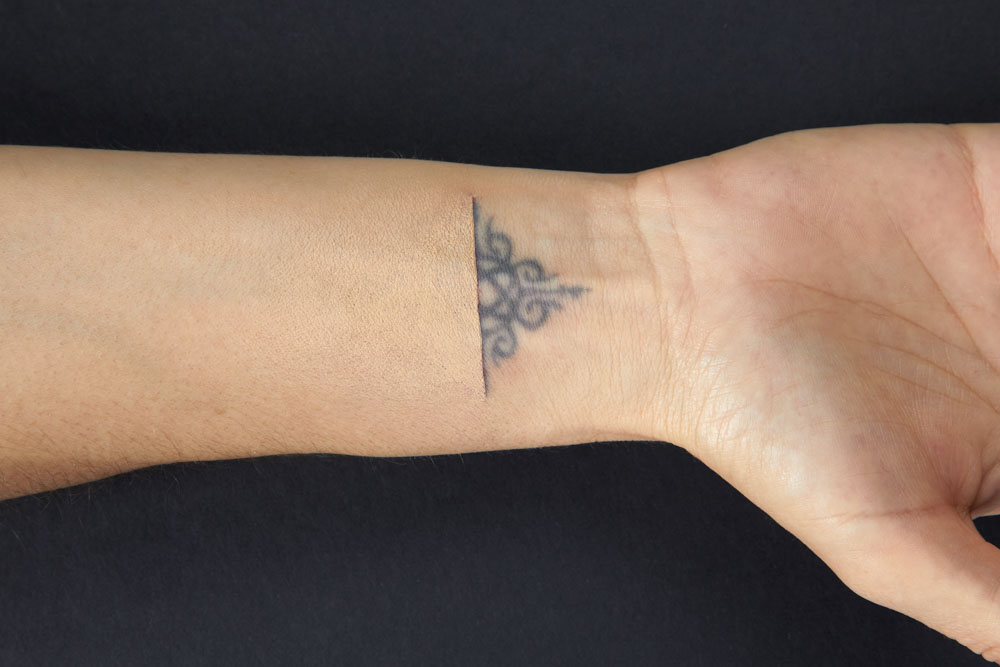 Replicate
For some purposes, adding concealer over the tattoo area can be enough, but to truly make the covered skin look natural you may need to use multiple shades of foundation or concealer, especially if it's a large tattoo or one that wraps around the arm. 
Skin is never a single shade so take a good look around the area of the body and identify what colors you can add. Stippling and dabbing will help make things look more natural. Adding elements like freckles, when applicable, can also be useful. 
Alcohol Colors are particularly effective at creating realistic "in the skin" effects like freckles and natural color variations. Flicking beige, brown, and red colors onto the skin can be a great way to achieve the speckling common on skin.
Set
Apply a final layer of setting powder to lock in all of the makeup on the skin. Neutral Set Powder is our most durable translucent powder and useful among all genres of makeups.
As a last step, you can spray Final Seal on to the covered area. It will form a protective coating on the skin and will help ensure that your tattoo stays covered for the duration you need.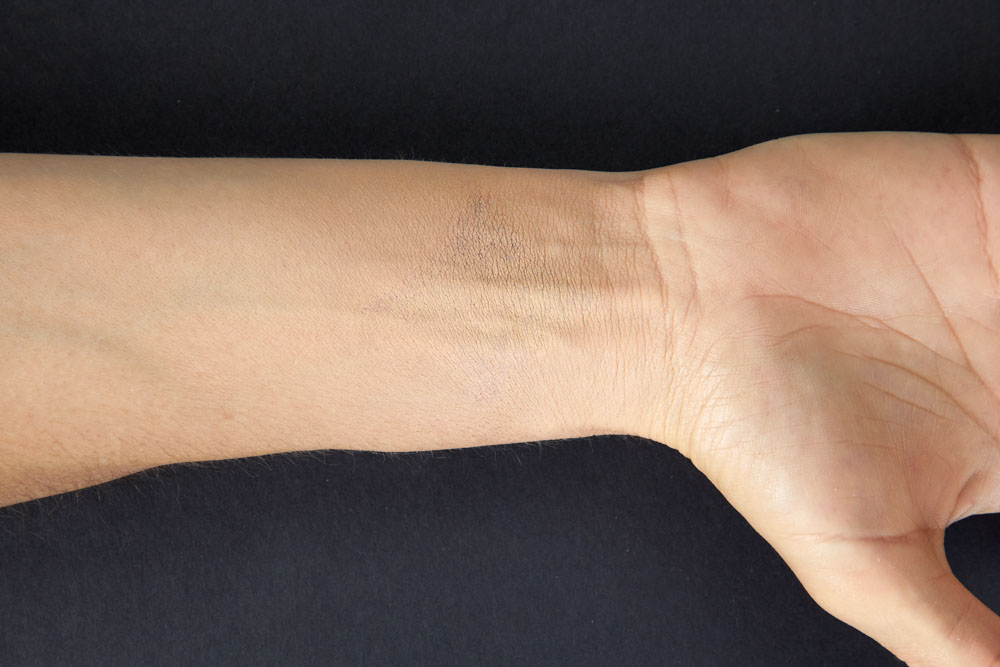 Removal 
Our Remove-It All is the best option to break down Alcohol Colors and any other formulas on the skin.
Success!
Now you've vanished your tattoo and no one will know the wiser! If you need to get any of the products listed on this guide, use our Store Locator to find a retailer or reach out to us at info@bennye.com if you need help finding one.