For over 50 years, we have been providing artists with the colors and tools necessary to elevate SFX makeup to meet our standard of realism. Provide subtle detail, or orchestrate the most dramatic SFX character transformations with our professional range of products.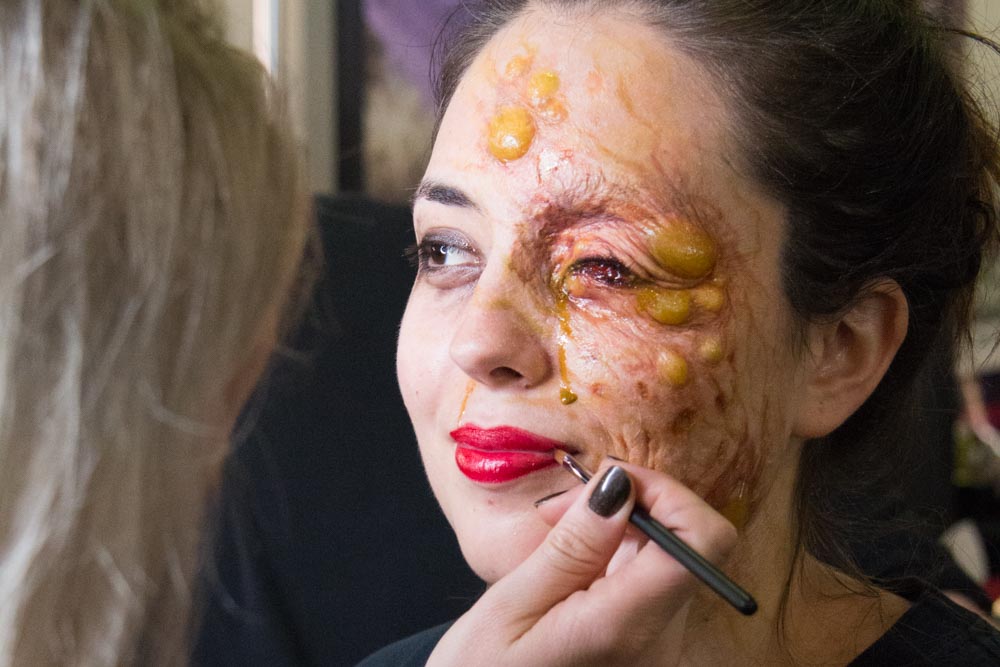 Bloods
With various physical characteristics and colors, our fake blood products allow artists to create visually graphic effects of all kinds. Use Thick Blood and Fresh Scab to fill fake wounds, build texture, and hold shape. Stage Blood and Dark Blood offer fluid blood effects for all your dripping and gushing needs, while Mass Casualty Powder can be mixed with water to create large batches of bright and flowing blood. Blood effects should be balanced with realistic details, purposeful placement, and specific colors.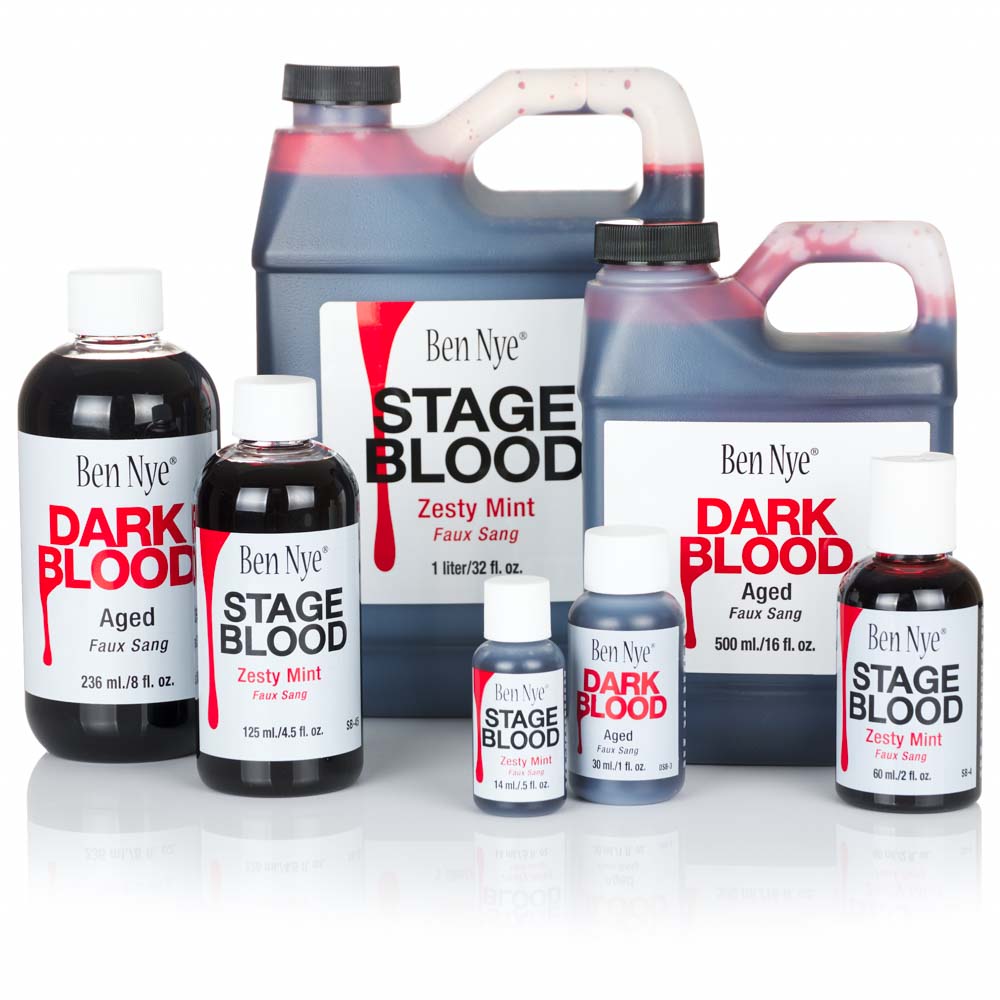 Nose & Scar Wax
This moldable wax is available in three different skin tones, as well as bone white. Customize facial features by building up parts such as chin and nose appliances. Create raised scars and 3-D wound effects with these highly flexible waxes. Moisten the tip of your finger with the smallest amount of Quick Cleanse oil-based remover to smooth out edges for a seamless blend from wax to skin.  
These waxes can even be utilized to cover the eyebrows for character and stage makeup. Seal with Liquid Latex, and color with FX Cremes or alcohol paints.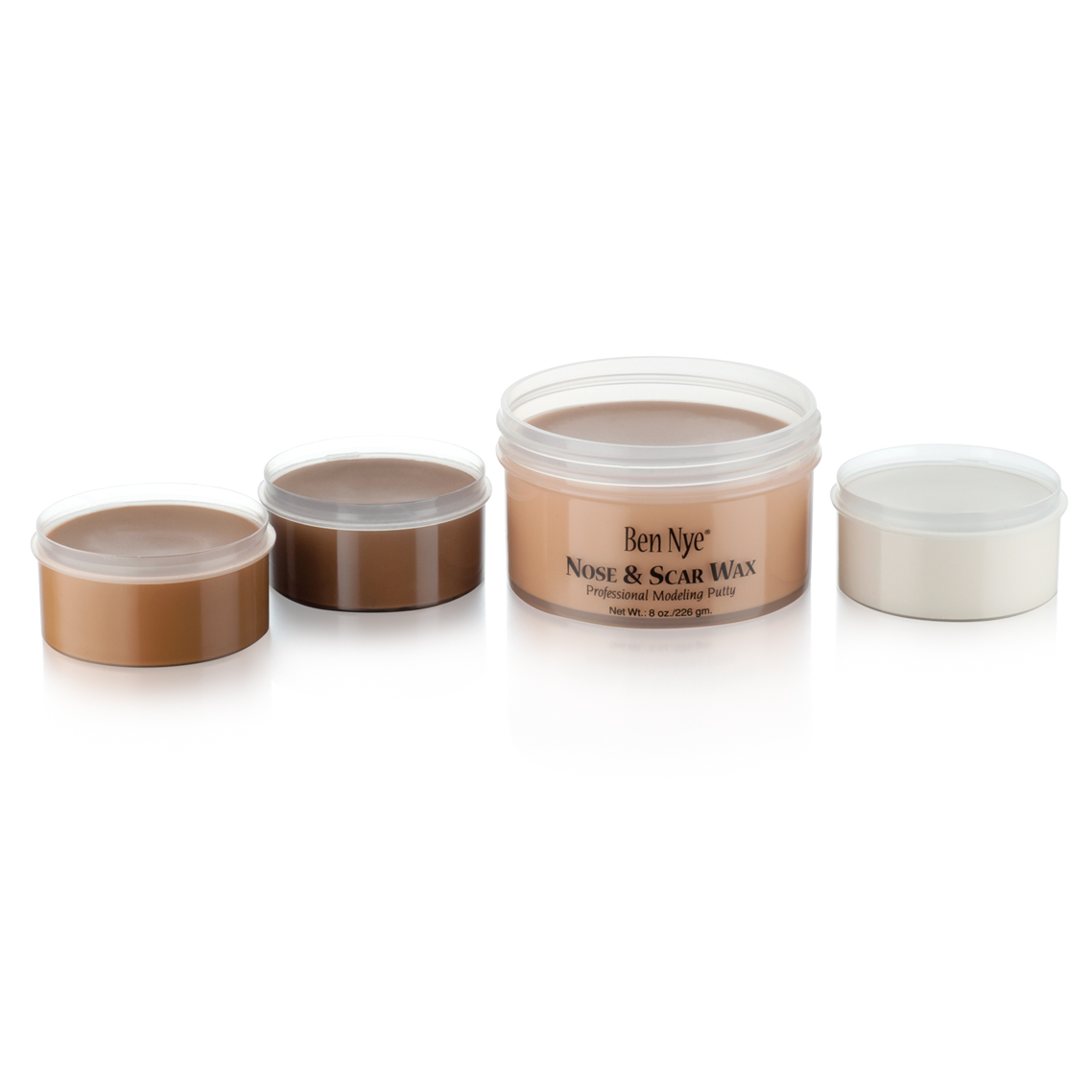 Liquid Latex
Our most versatile SFX product, Liquid Latex, allows artists to create a broad spectrum of skin effects and prosthetic appliance possibilities. Create ghoulish effects by stippling directly onto the skin, or seal prosthetics by applying a layer over latex prosthetics. Use Liquid Latex as you desire, manipulating and shaping it until it dries. Create burn and cut effects by layering liquid latex over Nose and Scar Wax, or by layering cotton and latex.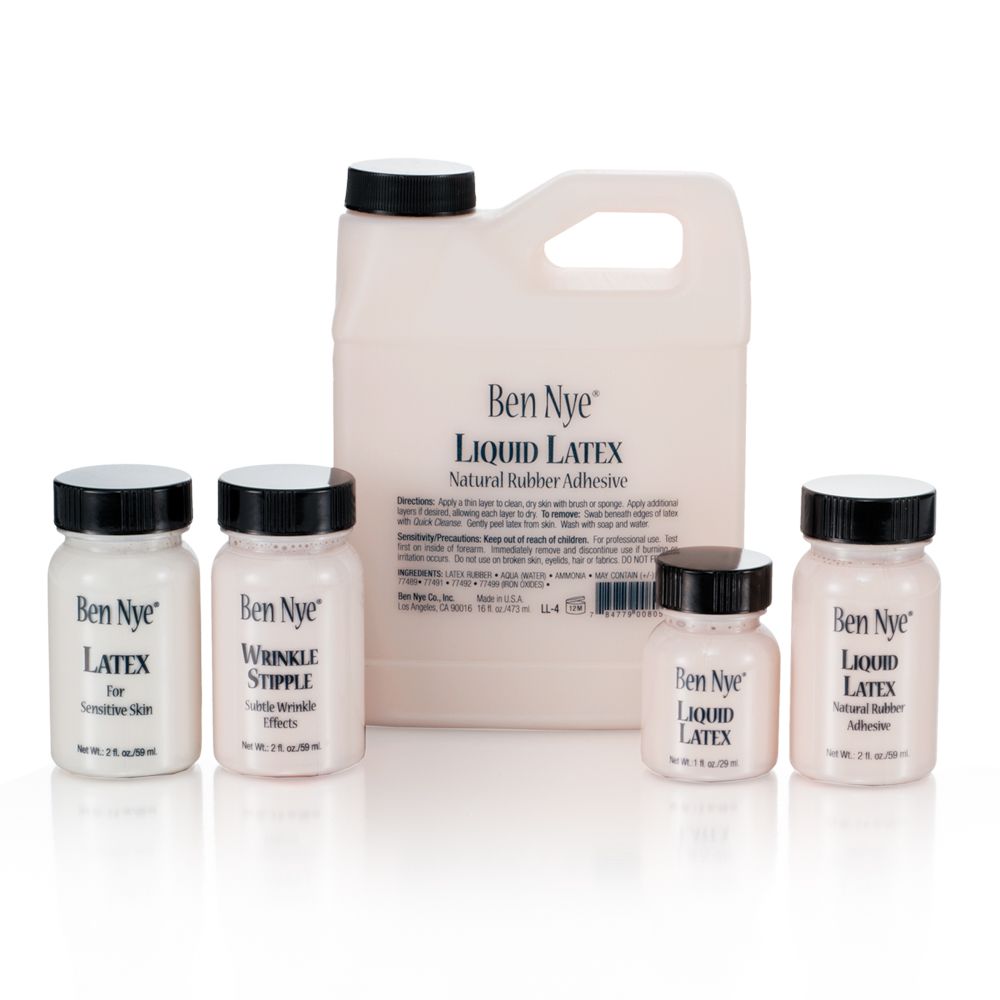 FX Creme Palettes
The Ultimate FX Palette includes 18 of our most popular FX Creme colors that are perfect for creating skin effects, bruises, abrasions, character makeup, and coloring prosthetics. The micro-fine pigmentation in this formula allows for superb levels of realism to be achieved with minimal product. Try our Essential FX and Undead Palettes for compact and refillable SFX creme palettes. Colors are available in individual pots and handheld wheels like our Master Bruise Wheel.
Alcohol Palettes
Our waterproof and sweatproof selection of alcohol-activated palettes allows artists to create layering and textures that are unachievable with other formulas. Create high definition effects and injury simulations with these compact and kit friendly alcohol palettes available in Primary, Body Art, Undead, Bruise, and Tooth Color. To layer colors for extra depth and texture, flick colors onto the skin by utilizing our Mini Splatter Brush (STB-08).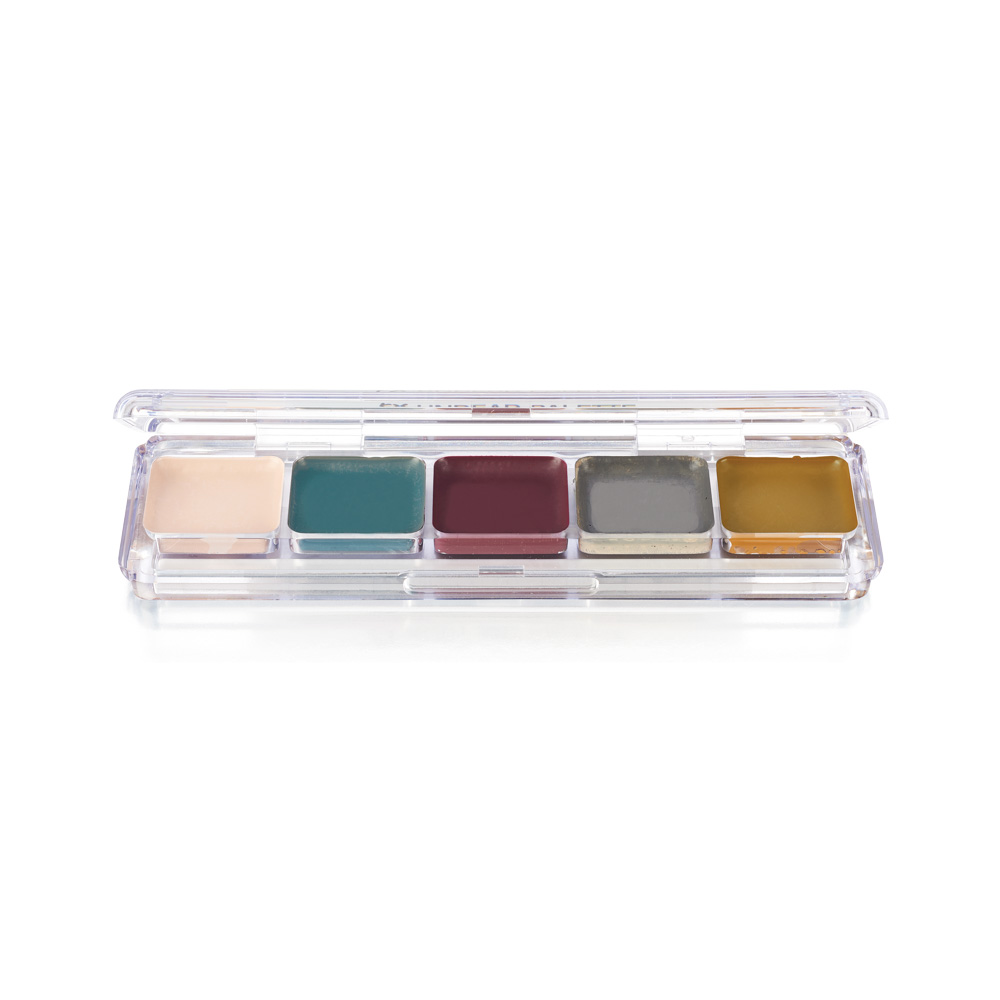 MagiCake FX
MagiCake FX colors come in a refined collection of water activated paints for the face and body. The densely pigmented colors lend themselves perfectly for creating hordes of the undead and covering large portions of the body with mortifying tones. These self-setting colors require no setting powder, making them an efficient resource for any SFX artist working in a fast paced setting.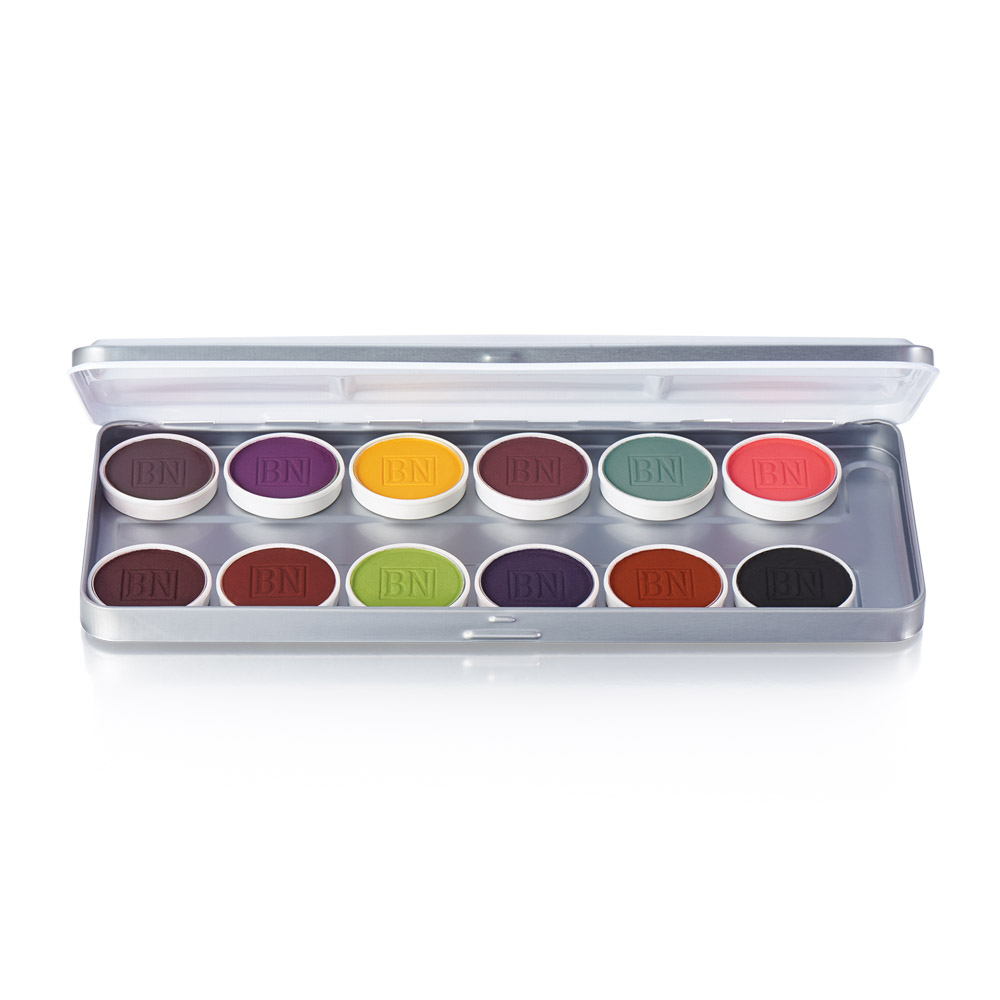 Spirit Gum & Remover
Spirit Gum adhesive is an absolute essential for anyone applying prosthetics, Nose & Scar Wax, or anything in general that might need adhering to the face and body. Allow Spirit Gum to become tacky before adhering to ensure the strongest possible bond. For proper removal of Spirit Gum, use the specially formulated Spirit Gum Remover and hold the remover over the desired area until the adhesive loosens.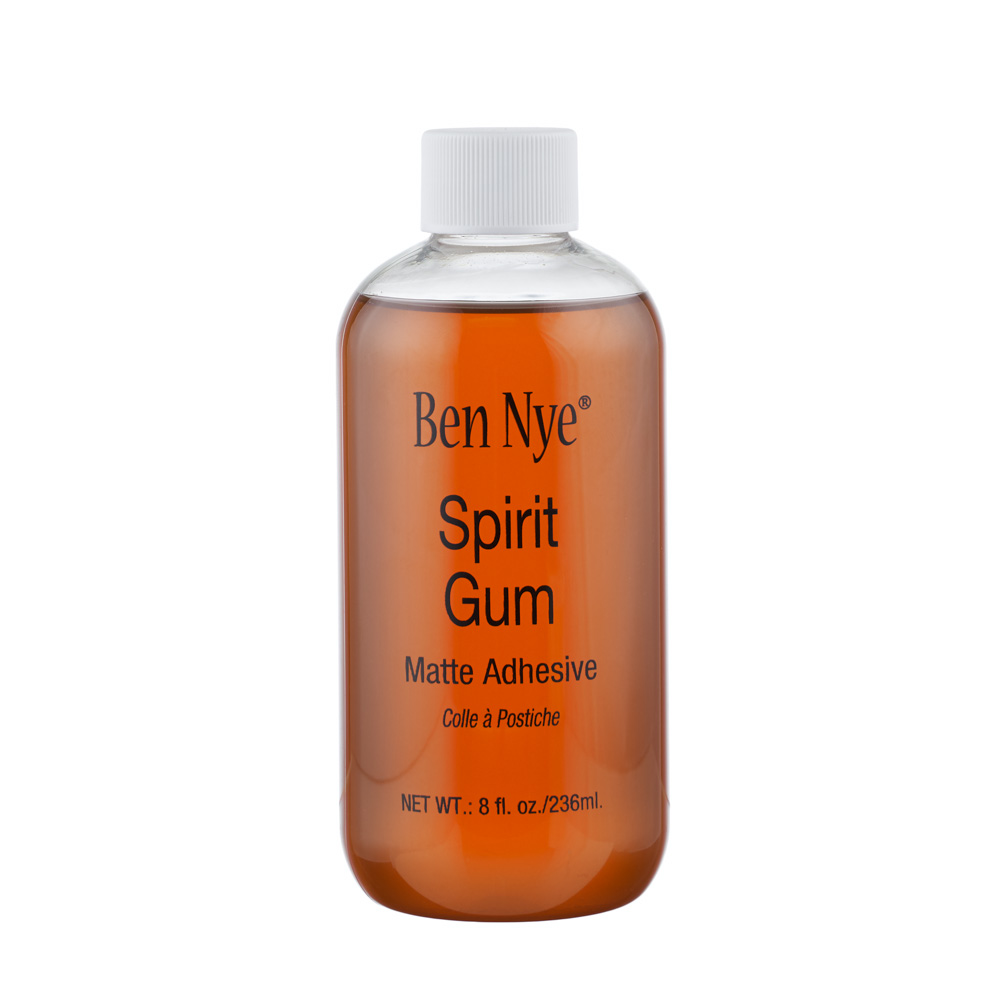 Whether you're a Professional SFX Makeup artist, a glamorous gore enthusiast, or a Halloween fanatic, our range of SFX tools and products will help you bring your ugliest fantasies back from the dead. For some inspiration on how to use our special effects products, be sure to look at the incredible works of artists Darren Jinks, Brian Kinney, and Stan Edmonds.
Visit out our Store Locator to find an authorized Ben Nye dealer and get all your SFX essentials.