Ben Nye has been a staple for makeup educators and aspiring artists for decades. Our selections of comprehensive makeup kits, tools, and formulas provide creative individuals with the tools necessary to develop the skills and confidence it takes to be a well-rounded makeup artist.
Rainbow Wheel
It's critical to have a fundamental understanding of makeup's core concepts and the simple Rainbow Wheel is a fantastic tool for this. It can help teach color theory through hands-on application. Learning how to create foundation and corrector shades from scratch is a boon to being prepared to work on future clients and talent. The rich, pigmented colors are also great for courses on SFX, fantasy, and body art.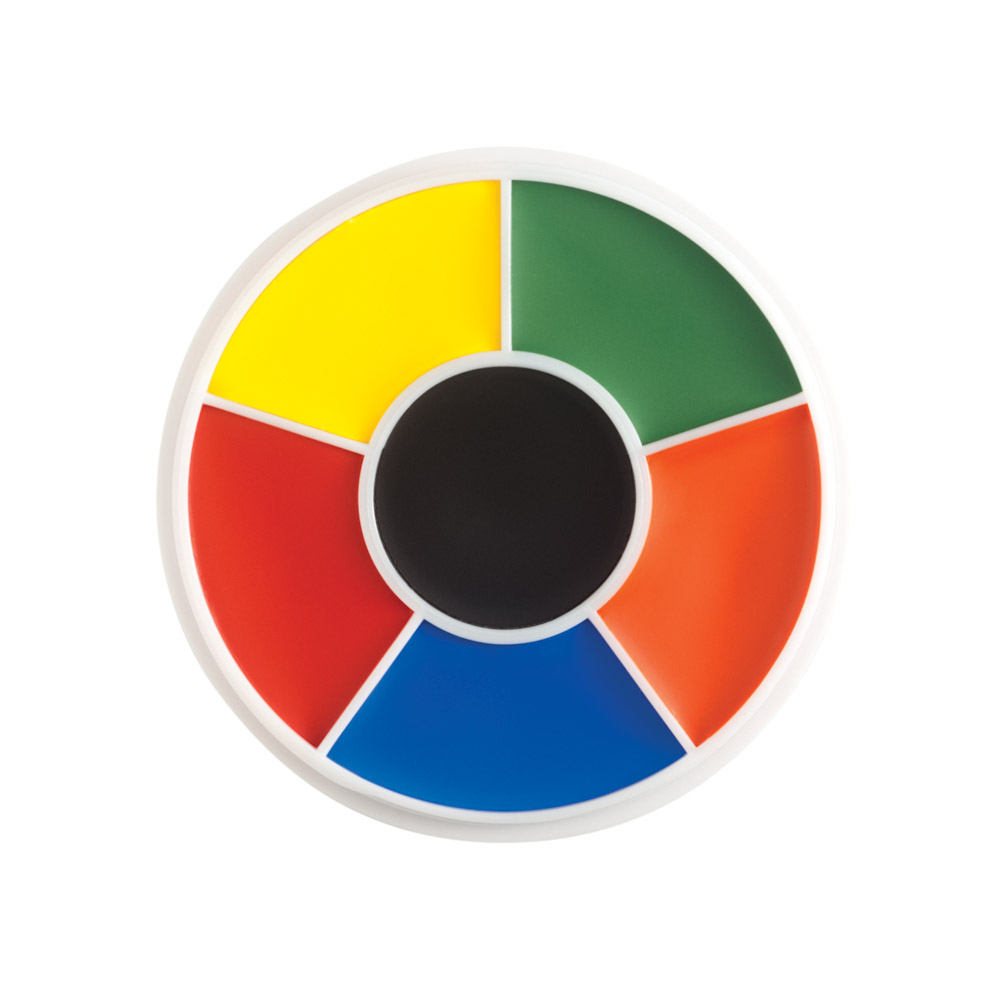 Theatrical Kits
Ben Nye Theatrical Kits are an industry favorite for teaching stage and performing arts makeup. They contain a curated selection of foundations, rouges, highlights, and shadows formulated in a richly, pigmented creme texture. These quality components are full size and can be used for lessons and applications in straight, beauty, old age, and special effects makeup. Cake Makeup Kits include water-activated foundations and contour colors.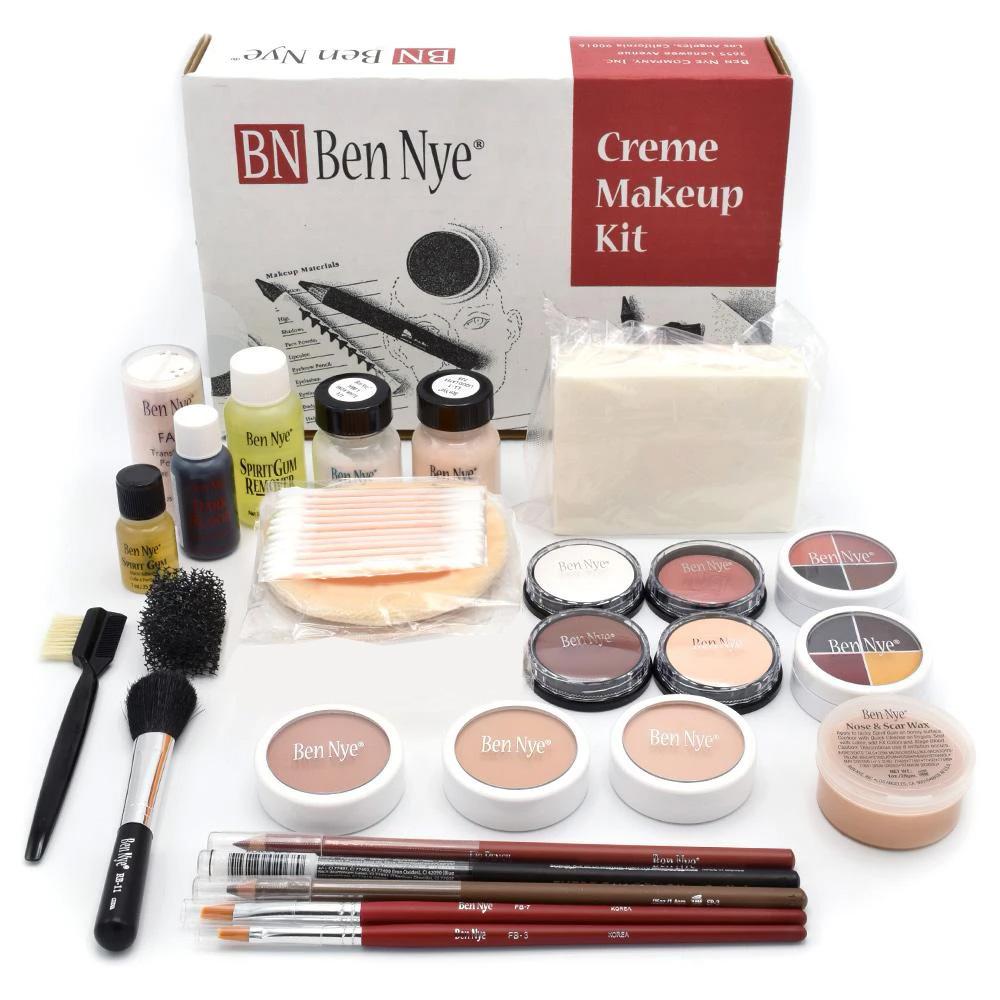 Moulage Kits
Moulage Kits come packed full of products, tools, and prosthetic appliances that are effective for training emergency medical responders and public safety organizations. Realistic simulations heighten first-aid education and EMT trainers have endorsed these kits for practicality and graphic results. Hyper realistic colors and fake bloods are ideal for creating multitudes of simulated burns, broken bones, lacerations, cyanosis and more for mass casualty scenarios. Master Moulage Kits and Basic Moulage Kits are scaled to fit education needs.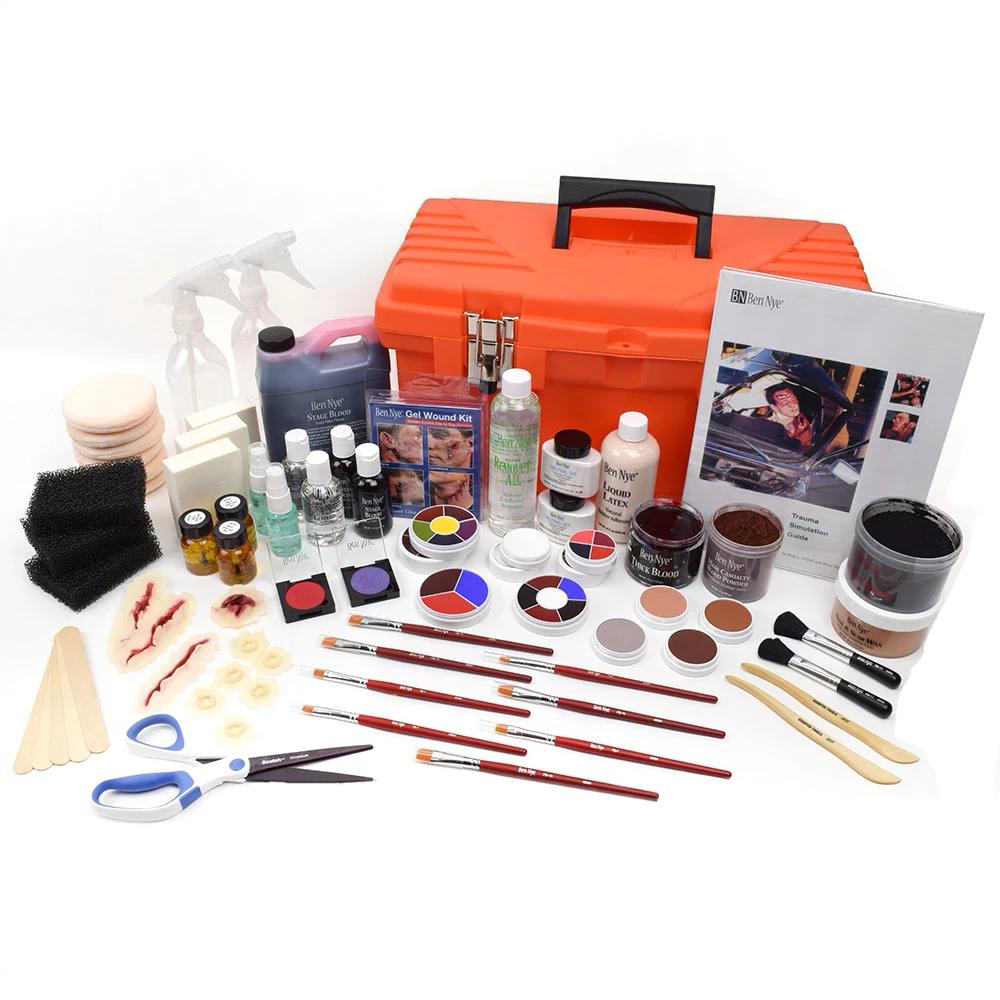 Master Production Kit
The Master Production Kit is ideal for teaching makeup used in film and television. It comes packed with a selection of full size MatteHD Foundations in fair to deep undertones, concealers, blush, highlights, and contours, as well as eye shadows, liners, powders, and basic special effects makeup. The wide spectrum of formulas in this kit makes it a perfect option for anyone interested in becoming more familiar with a more diverse range of our professional formulas for realistic, beauty, and SFX makeup.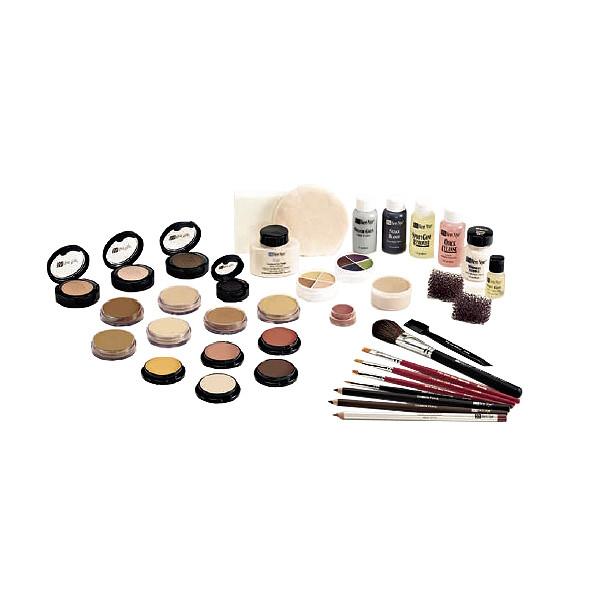 Contour Wheels
The six shades found in each Contour Wheel are all you need to teach and learn how to accentuate the features of a face. These highlight, shadow, and rouge colors blend into the skin for a flawless complexion. Four different wheels range from light to deep so one can be prepared for any skin tone.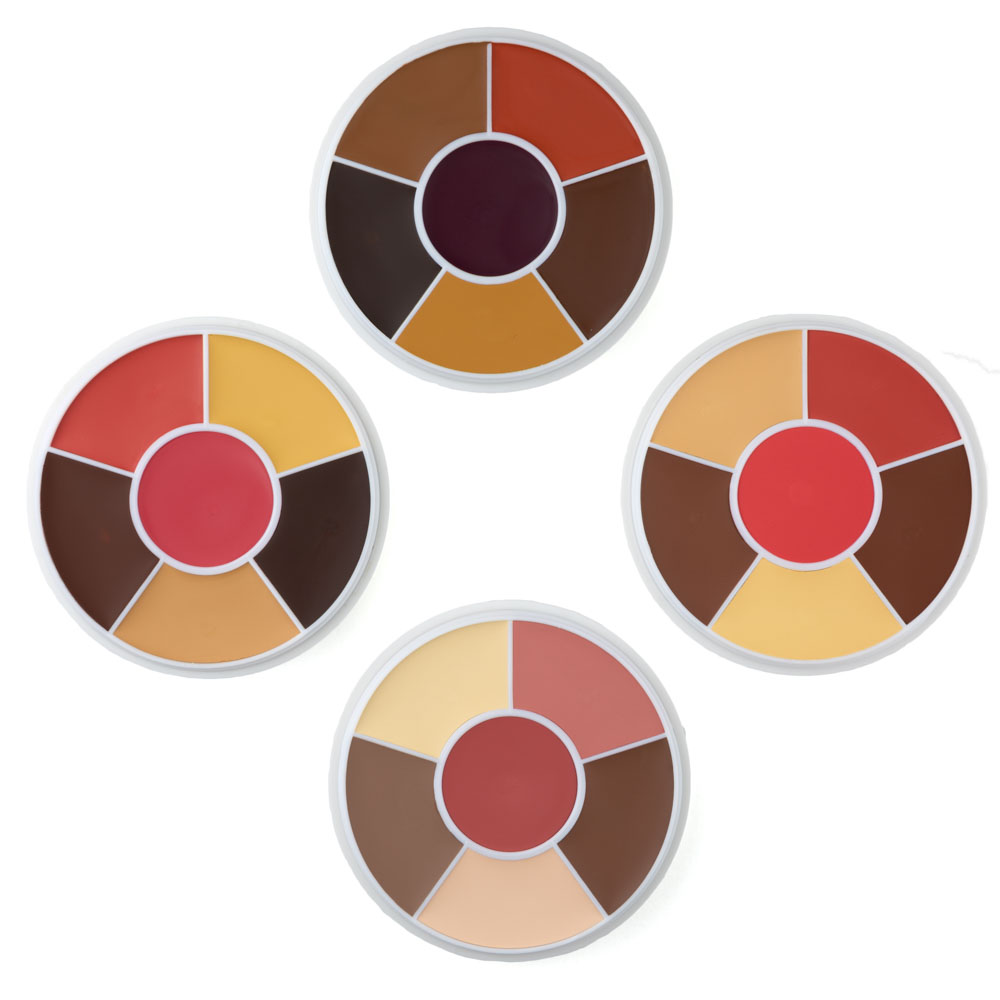 MagiCake Aqua Color Palettes
For the aspiring face & bodypaint artist, our MagiCake Palettes feature cohesive assortments of water-activated colors that lend themselves beautifully to the creative process. Explore the range of tones in the Master, Creature, FX, and Fantasy palette for limitless color opportunities. With metal box containers and refillable shades, these are economic and durable options for artists of any skill level.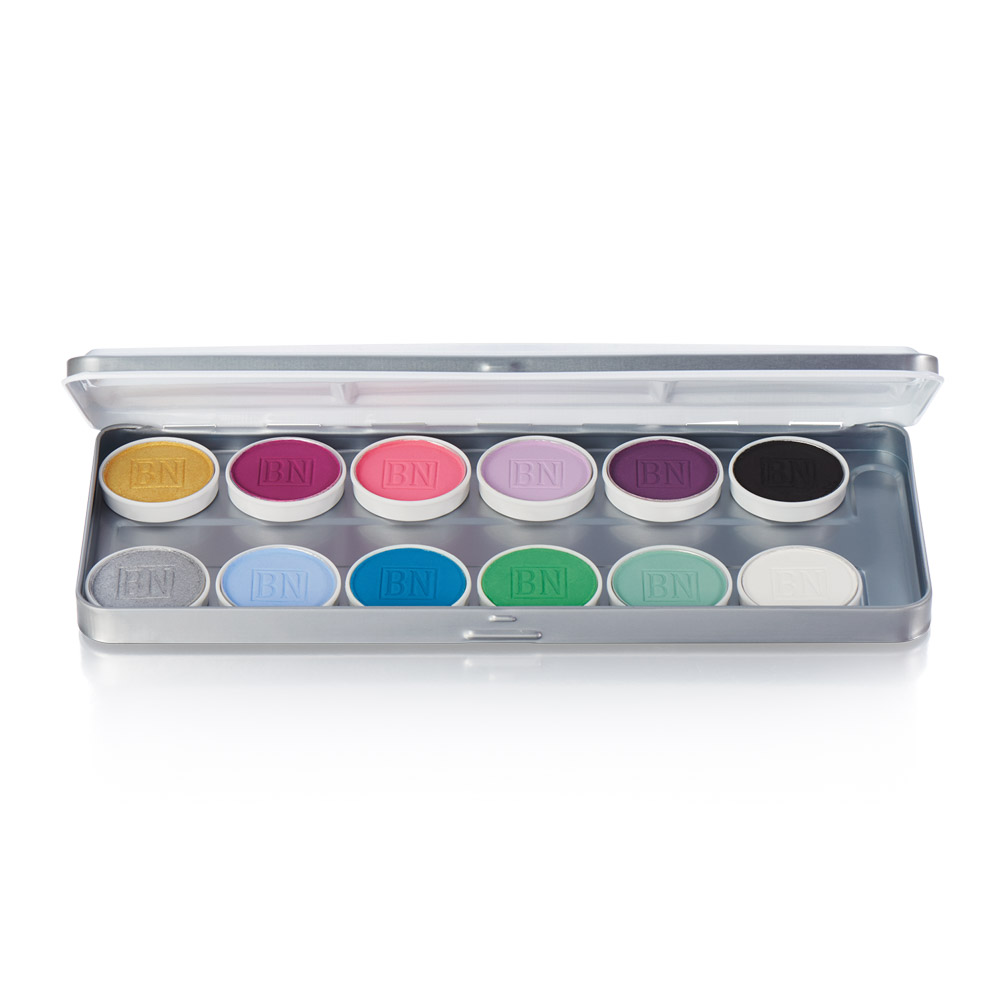 Every makeup artist begins somewhere and starting off with our professional formulations in your makeup kit will help you discover your fullest artistic potential. We believe that offering comprehensive kits and versatile professional palette options is the best way to allow artists to access everything that our brand has to offer. 
Utilize our Store Locator to find authorized Ben Nye dealers so you can pick up these essential kits and palettes necessary to elevate your professional standard of makeup artistry.