Bring Your Character To Life
Cosplay has become a growing art form around the world that involves the process of utilizing costumes, props, and makeup to impersonate fictional characters. Regardless of the style or genre of the character that is being done, performance quality makeup is an important component for making any cosplay last all day at any convention, or photoshoot.
Below are products that can help you bring your character to life.
MagiCake
Water-Activated Makeup
Our water-activated MagiCake colors are simple to apply and effectively dry to a durable matte finish. It's effective as a body paint to match your favorite purple toned aliens, and also precise enough to be applied with a flat brush for detailed line work. 
Use a Hydra Sponge and apply in stippling motions to get an even blend when covering large areas of the body. These paints are durable after drying and can be removed with warm soapy water.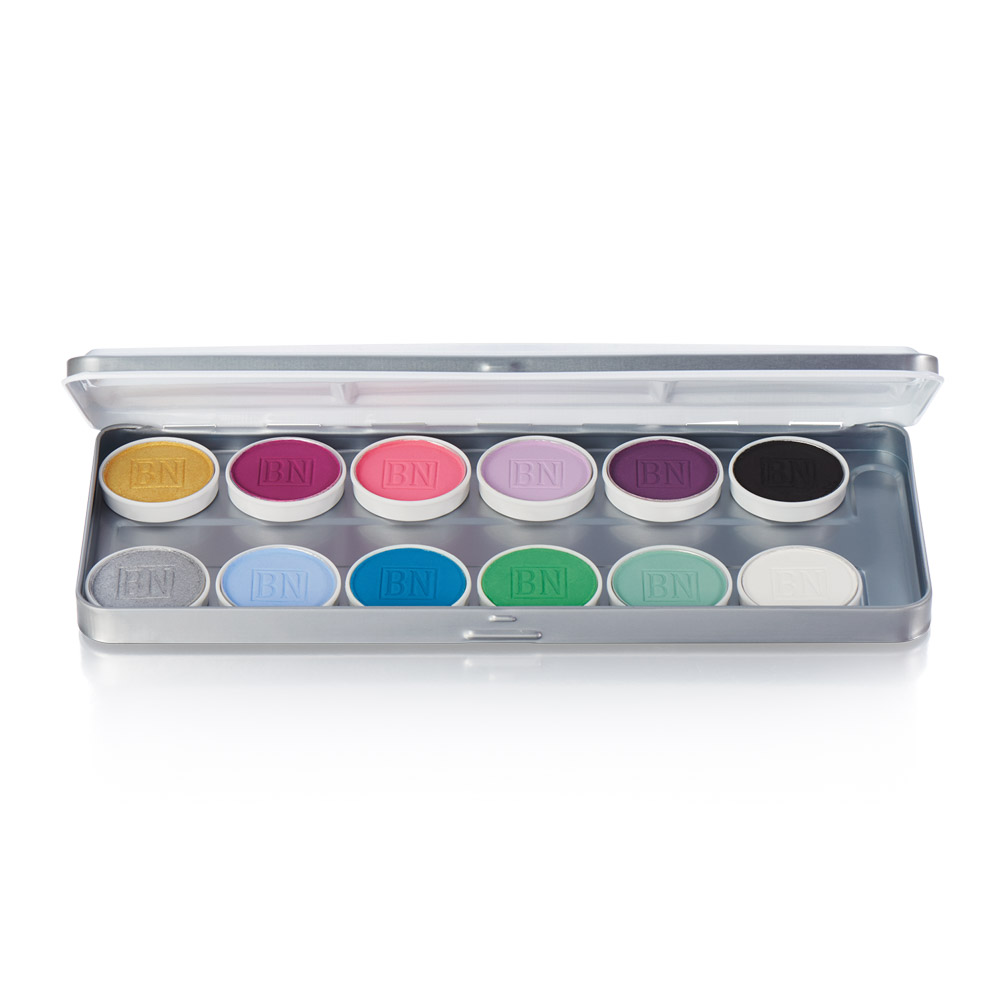 Creme Colors and Foundations
Any complexion in any color under the rainbow can be created, contoured, and highlighted utilizing our creme colors and foundations. Creme Colors and Creme Sticks are easier to blend on the face compared to most body or face paints of different formulas.
Our highly pigmented creme colors offer insanely vibrant colors and full coverage shades that offer unlimited cosplay possibilities. Sculpt and define facial features and contour the body to create the ultimate cosplay transformation.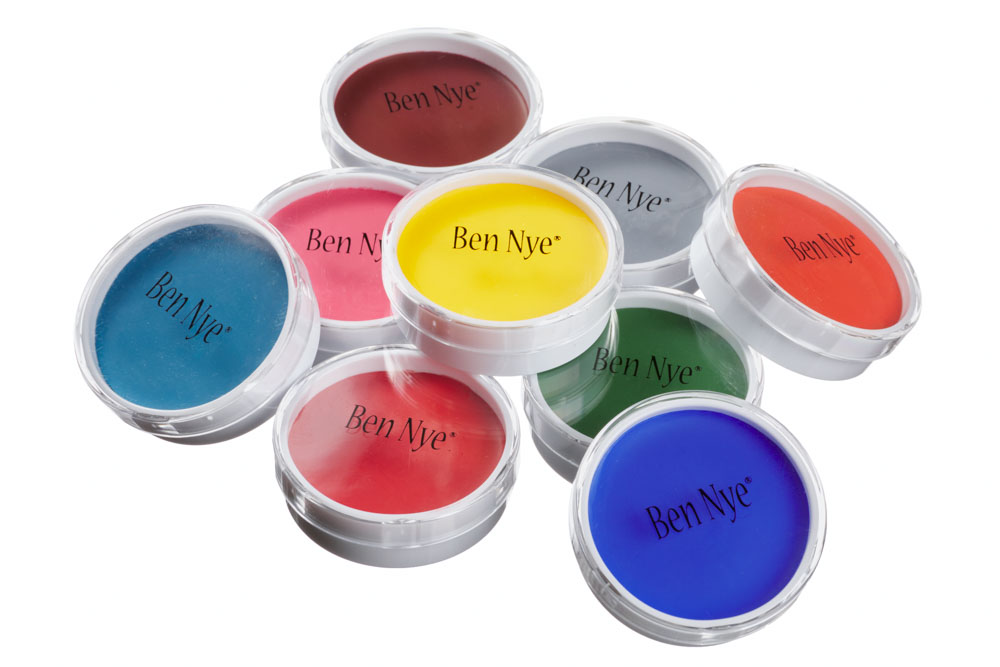 Tattoo Cover
Because Wonder Woman Didn't Have Ink
Odds are whatever cosplay you're putting together, that character doesn't have any tattoos you may currently have. Covering tattoos can seem intimidating, but with our selection of densely pigmented neutralizers, and alcohol-activated correctors, erasing your existing tattoos is as easy as tracing the lines. 
Our traditional Tattoo Cover colors are available in creme neutralizers, Concealer Crayons, and ProColor airbrush options. When tattoo covering, and maximum durability is required, alcohol-activated Tattoo Cover palette offers a sweat proof, transfer proof, and waterproof formula that will make tattoo ink vanish before your eyes.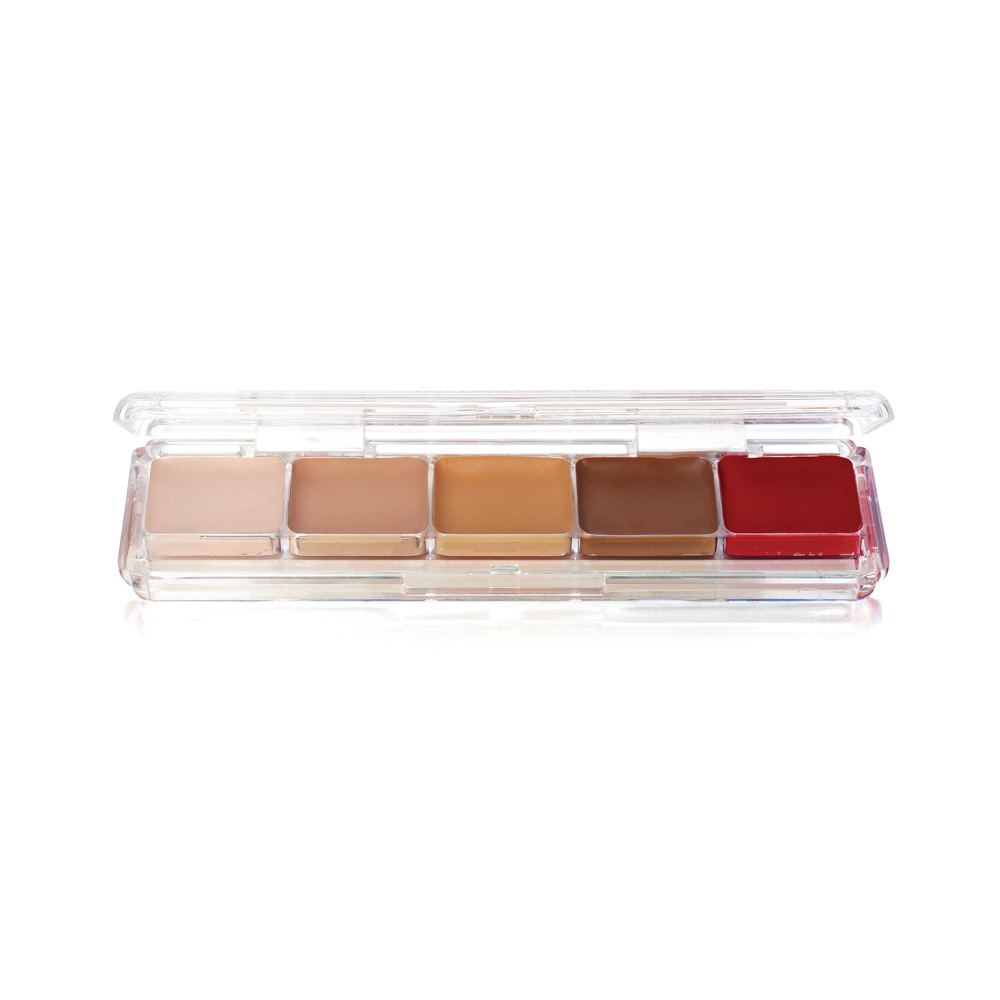 Sealers
LiquiSet & Final Seal
Show up to the Con prepared by properly sealing your makeup before arriving. LiquiSet mixing liquid and sealer is ideal for activating and mixing into our MagiCakes in order to increase their durability and extend their lifespan when applied. The water-based sealer will help adhere bodypaints onto the skin, helping prevent transfer and wear throughout the day. 
Final Seal is our iconic alcohol-based makeup sealer that effectively locks any makeup formula onto the skin. This film forming barrier reduces the effects of sweat, prevents makeup from smearing, and balances the skin's production of oils.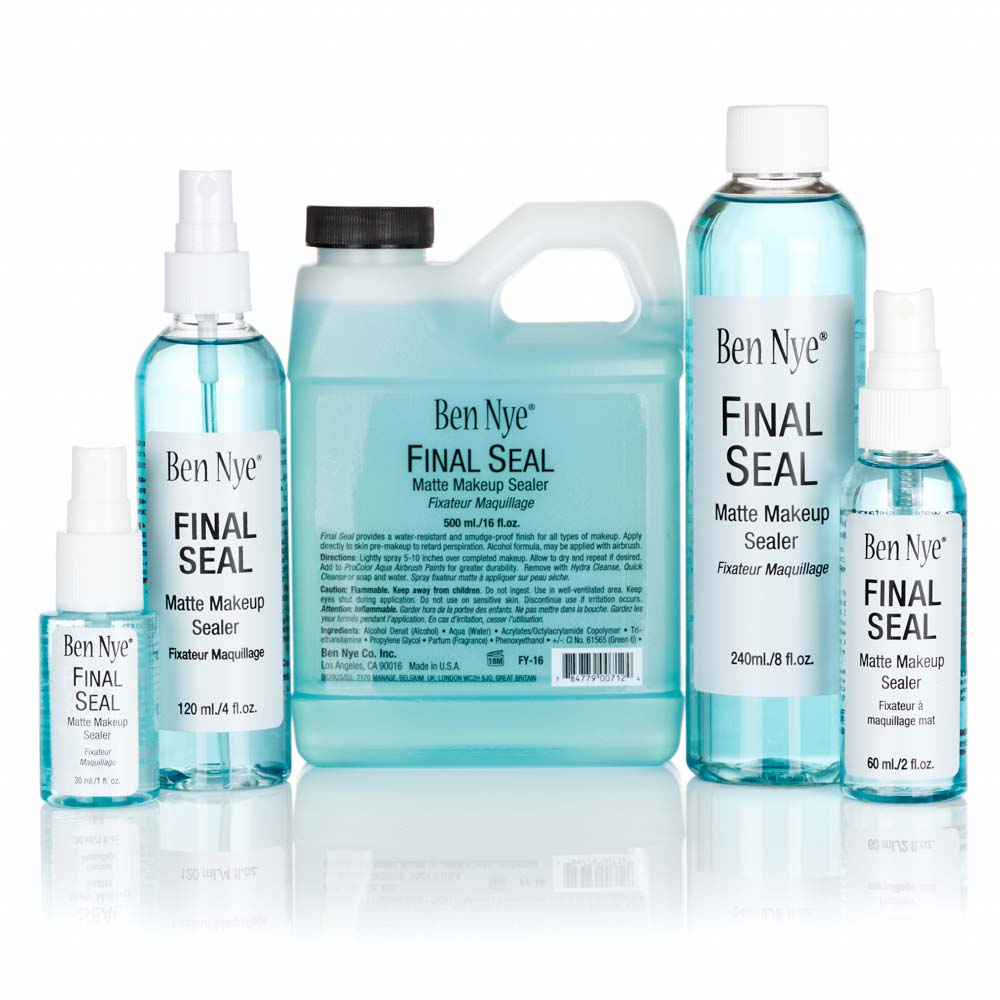 Setting Powder
Neutral Set & Luxury Powders
A matte complexion is especially important for photographs, and therefore incredibly relevant to the world of cosplay. Our classic Neutral Set Powder will mattify and set creme colors without adjusting the tone underneath. 
For any makeup that needs to be HD-compatible, utilize our range of Luxury Powders for a refined and soft complexion. Try our Colorless Luxury Powder for any non-human skin toned cosplay makeup.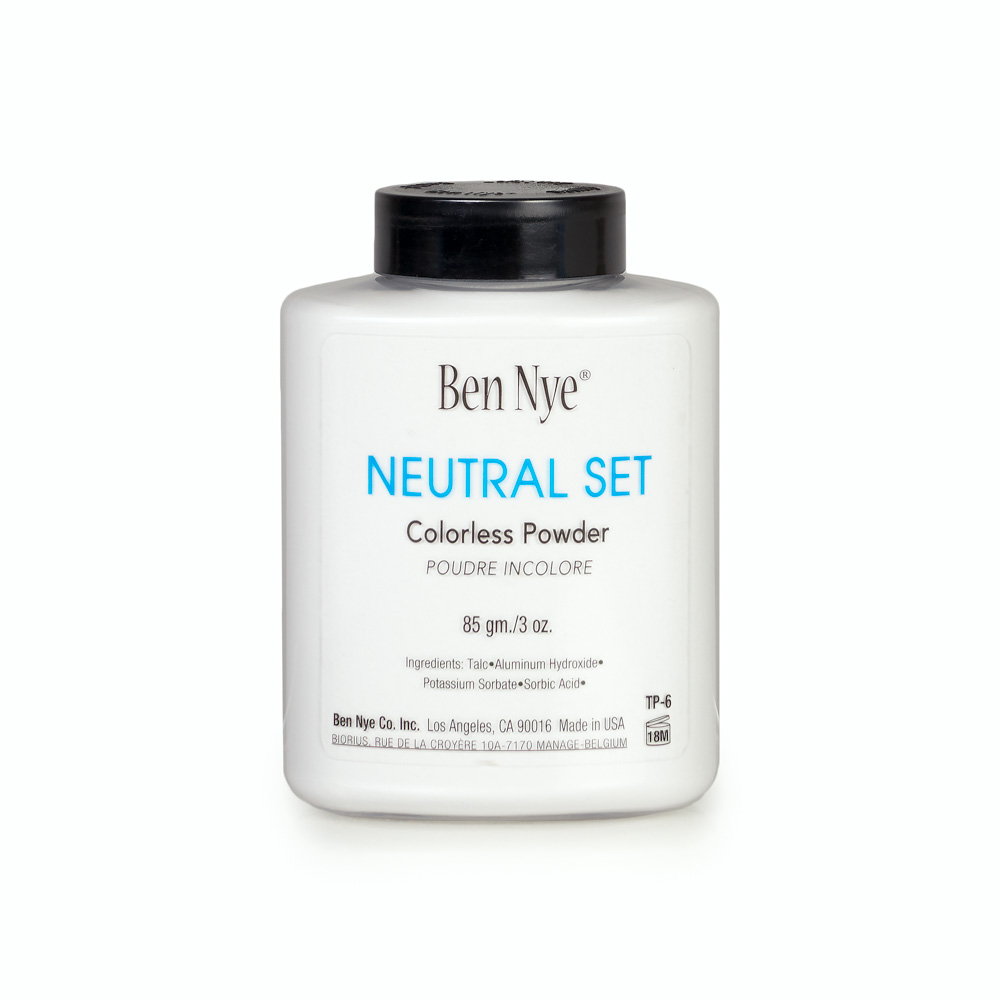 FX Creme Colors
Our FX Creme Colors are an easy to apply high definition color range that will allow the most realistic SFX and fantasy makeups to come to life. The microfine pigmentation in the formula offers hyper realistic effects that make colors appear underneath the skin. This allows tones to be built up, in order to create the perfect injury simulation or character complexion.
Visit our SFX Essentials page for more tips and product advice for creating special effects.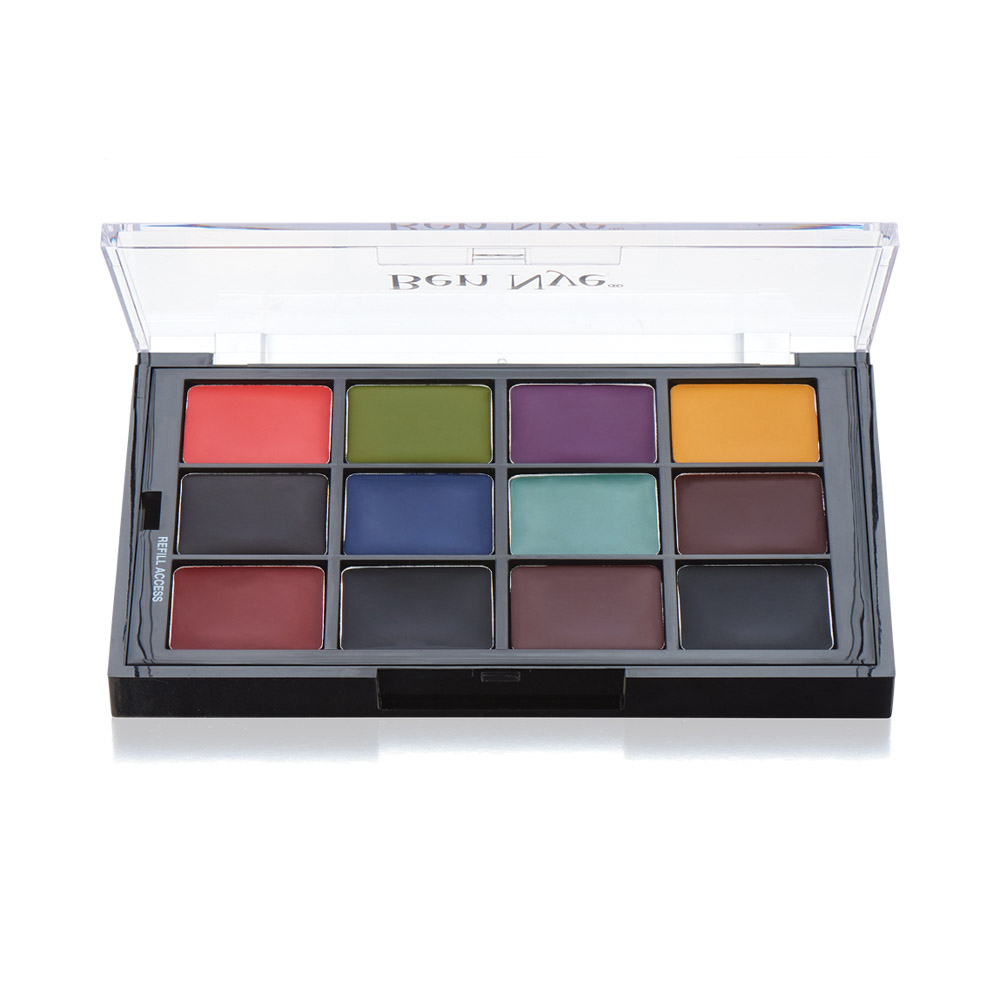 Whether your cosplay character comes from a galaxy far, far away, a cherished childhood cartoon, or your favorite video game, our professional grade makeup aims to enhance your cosplay experience.
Visit our Store Locator to find an authorized Ben Nye dealer near you to pick up all your Cosplay makeup essentials.