Drag artists around the world have created an entire spectrum of unique styles that explore gender through performance and art. While drag styles may vary widely, King and Queens of all kinds rely on our performance-ready makeup to achieve their desired transformations.  
Drag makeup regularly involves techniques such as covering eyebrows, concealing beard shadow, contouring & highlighting to adjust the eyes, lips, face, and body, and creating larger than life makeup designs. 
Some challenges often faced when searching for drag makeup is finding products that are durable, and pigmented enough to be seen from stage, and last through performances. Ben Nye's wide line contains many products that are perfect for these needs.
Creme Stick Foundations
Our Creme Stick Foundations are densely pigmented cremes that provide a flawless maximum coverage base and have become an essential tool for drag artists around the world. These cremes are available in a broad range of shades to accommodate every skin tone. They blend flawlessly with our creme blushes, contours, and highlights to achieve a complexion that can stand up to both the nightlife and stage lights.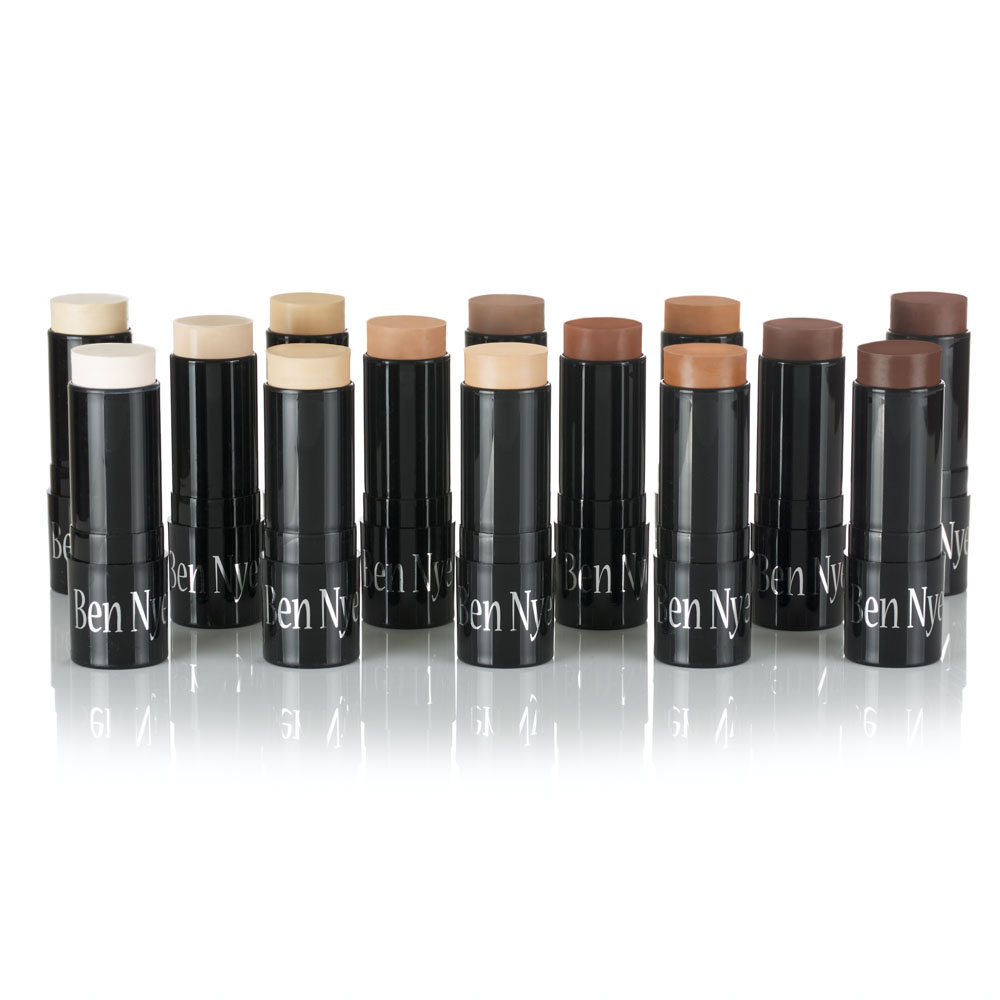 Setting Powders
Our Setting Powders have become iconic in the drag community for the purpose of "baking" and setting the heavy-duty creme foundations necessary for drag makeup. To "bake" with loose setting powder, you strategically set the face with ample amounts of powder, then blend excess powder away at the end of the makeup process. Neutral Set works wonders for controlling perspiration, Super White brightens white makeup, and Luxury Powder offers a silky-smooth texture that enhances any complexion. For a complete breakdown of baking and our powders read our Ultimate Setting Powders Guide.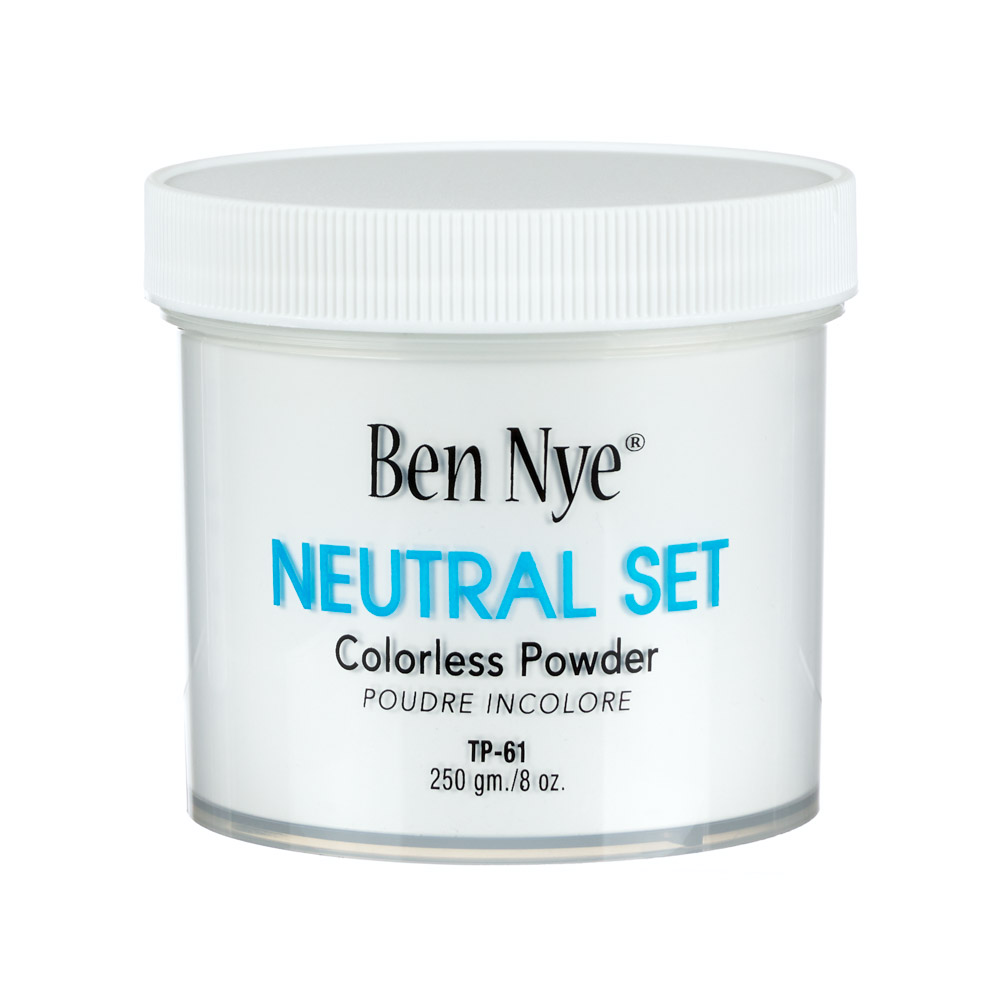 Clown White
Clown White is one of our classic formulas with an extremely dense creme base and highly opaque white pigment. This can be blended through the highlights to create a classic campy drag face. Use Clown White as a base for our eyeshadows to increase color payoff and visibility from stage.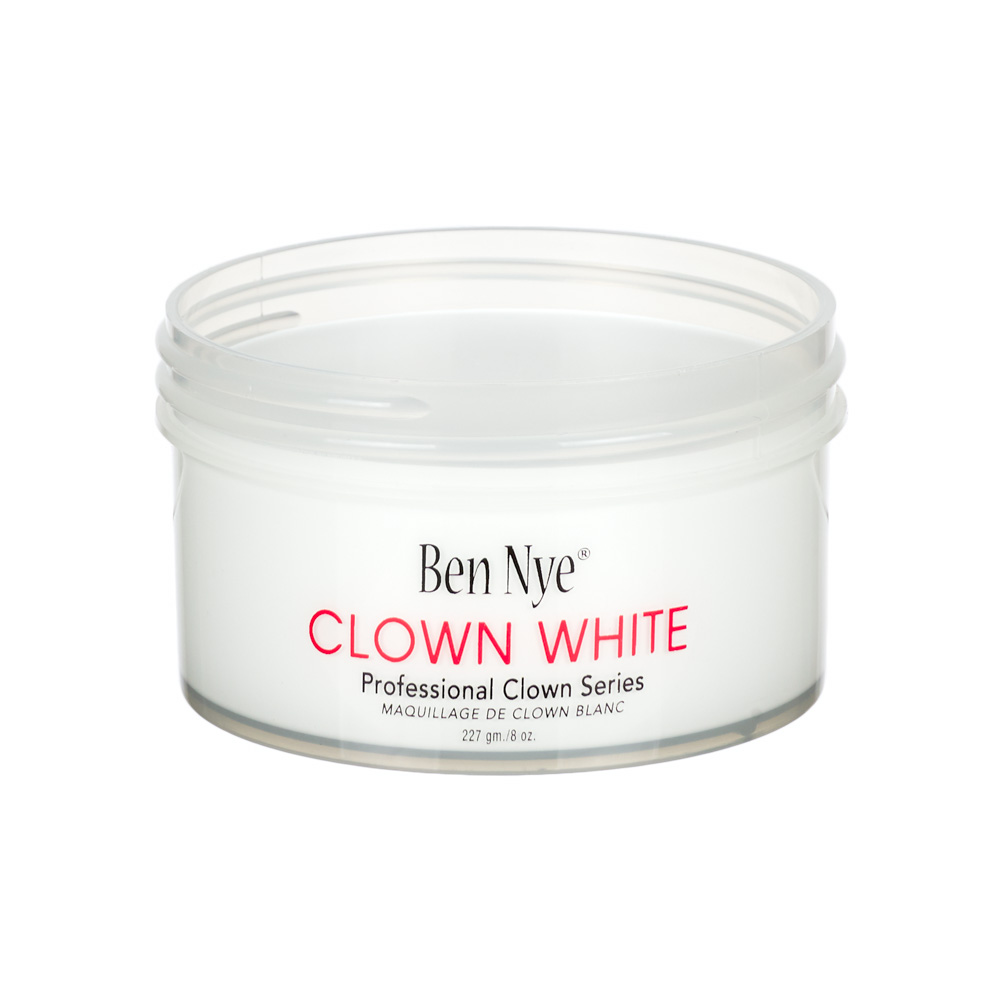 Creme Contour and Blush Wheels
Creme Contour and Highlight wheels are the perfect pocket-sized tool for sculpting and defining facial features. With two creme blush, highlight, and contour shades, you are never left unequipped to create a flawless and defined complexion capable of dropping jaws both on stage, and off. These wheels come in four shade variations that are suited for light to deep skin tones.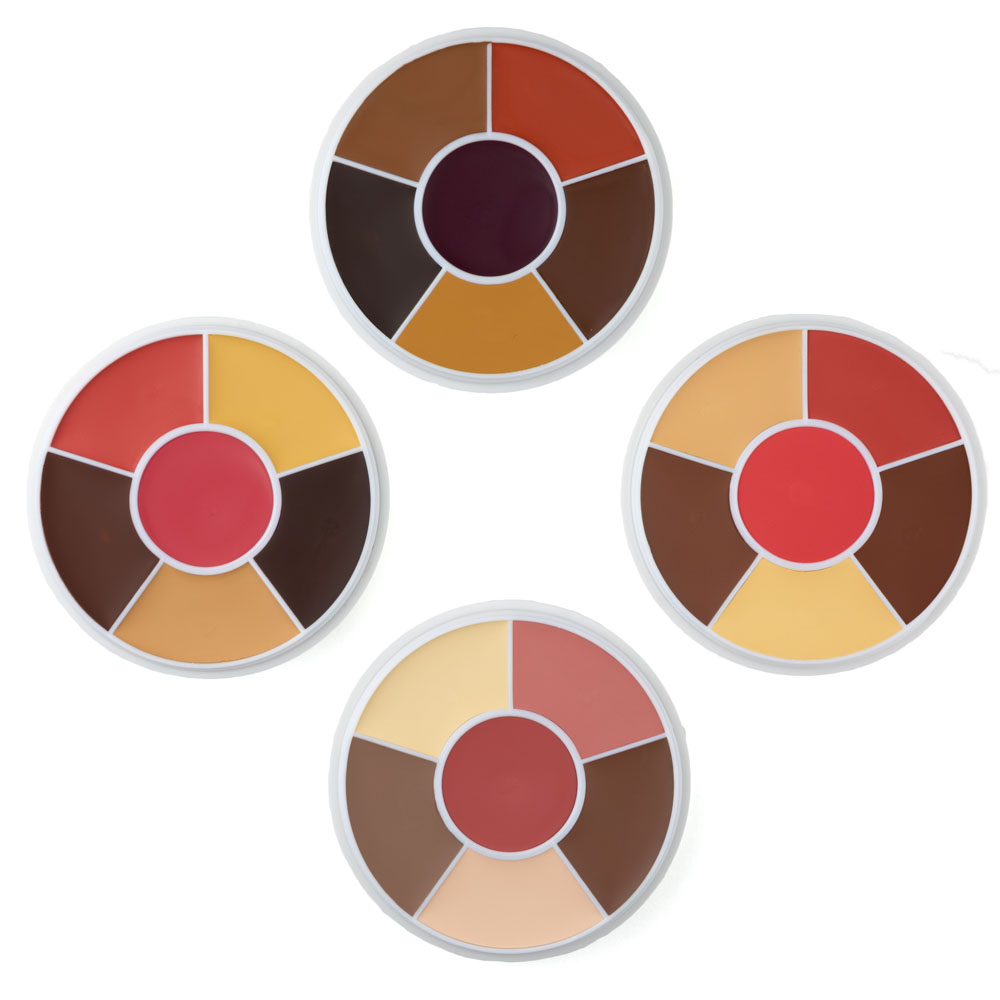 Eye Shadows
Drag requires drama, and our richly pigmented eyeshadows absolutely deliver. Create a larger eye shape by blending darker shadows above the natural crease in the eye. Make the eyes appear larger by applying brighter eye shadows across the eyelid and inner corners of the eye. A rainbow of colors are available in singles and palettes.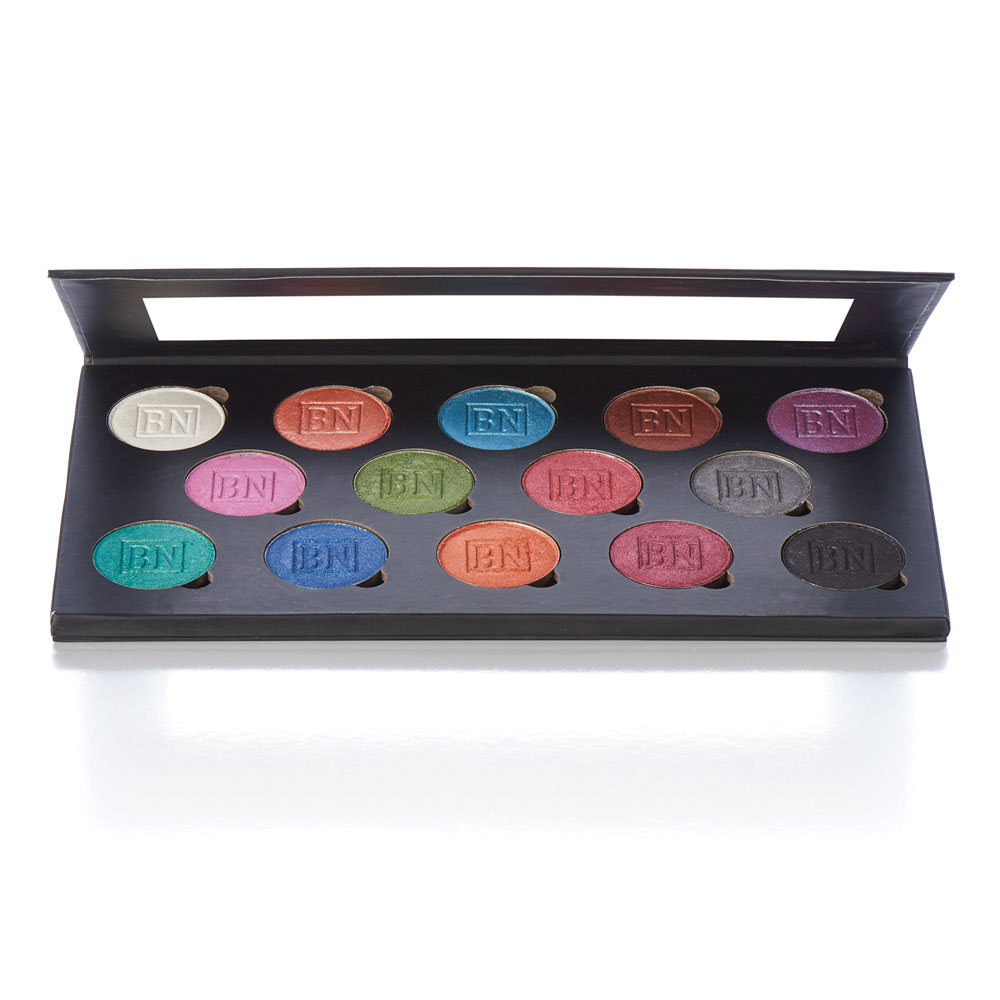 Beard Cover and Concealers
One area of concern with drag makeup is the potential of having beard shadow growth that gives a dark, and ashy appearance to the skin if it isn't properly color corrected. The solution to this is our Five O' Sharp Beard Cover: the perfect shades of our incredibly pigmented creme concealers to completely neutralize the appearance of beard shadow. Concealers and Adjusters are available in single shades and a wide range of palettes like the Total Conceal-All Wheel.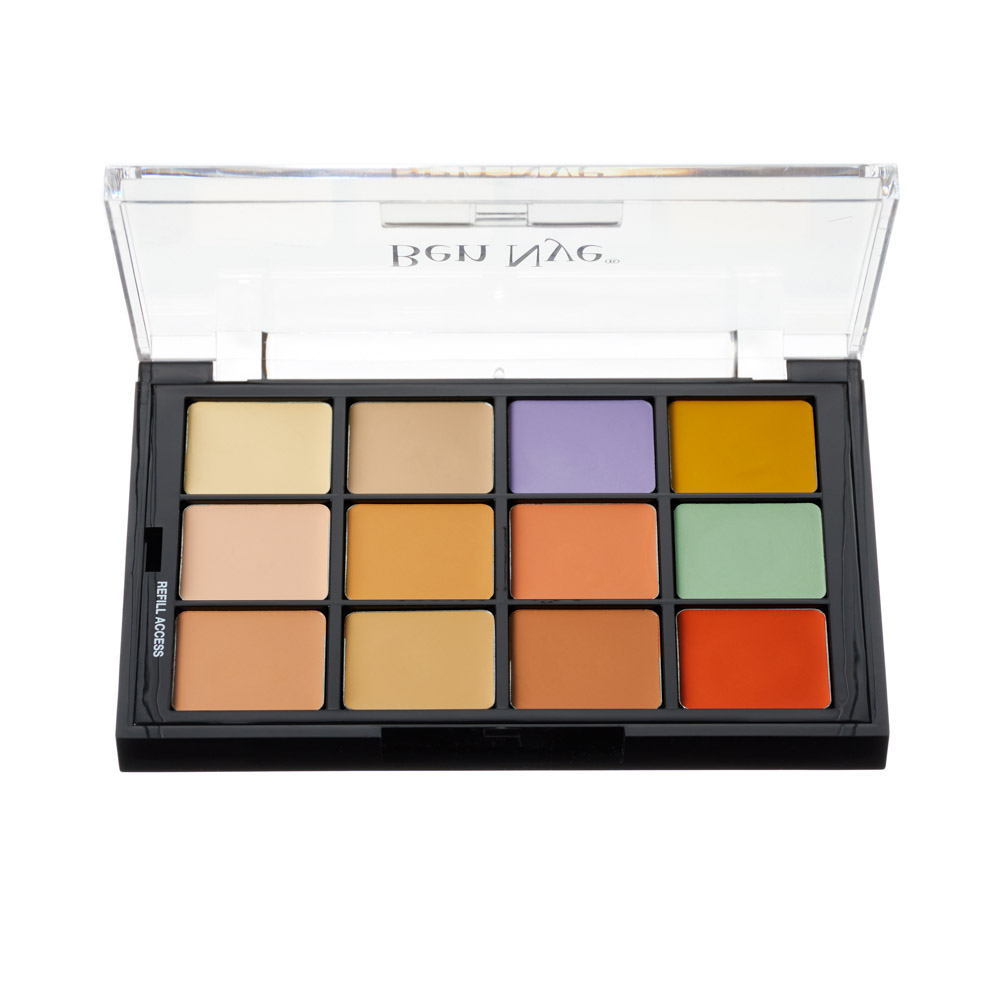 Whether you're a classic campy queen, glamorous pageant competitor, club kid, or the next supermodel of the world, our products have been helping drag artists elevate their looks for generations. With Ben Nye, serving face has never been easier.
To find out where to purchase our products, use our Store Locator to find an authorized Ben Nye dealer near you.