Applying color to your prosthetic pieces can be a key part to achieving your artistic vision. Ben Nye's Creme Colors, Alcohol-Activated Palettes, and blood products are valuable tools to aid you in this process.
Makeup Artist Darren Jinks demonstrates a variety of techniques to effectively color silicone prosthetics created for his Space Warrior character.
Watch this short video to learn how you can create vivid and realistic wound effects. The techniques he uses can be applied to prosthetics you create with classic Nose & Scar Wax. Use Liquid Latex to blend edges to the skin and Castor Sealer over the dried latex to provide a suitable base for makeup.
FX Creme Colors and Alcohol-Activated Colors are two reliably effective options to add color to your prosthetics. The Ultimate FX Palette offers 18 of our most popular shades and a mixing palette built into the lid. FX colors are also available in our Studio Color Essential FX Palette (12 shades) and a multitude of wheels, large and small.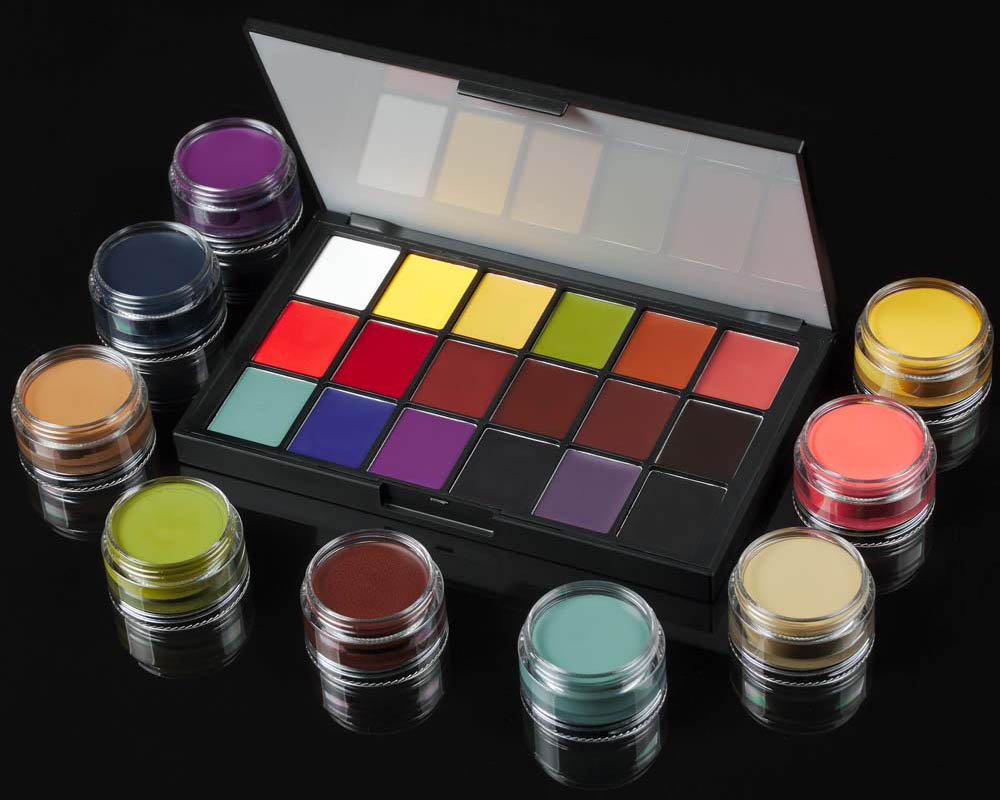 Darren applies the FX Creme Colors over the prosthetics and blends into the subject's skin. Use isopropyl alcohol on a brush to blend out shades and create transparent layers of color that can be built up to any desired opacity. 
Alcohol-Activated Colors provide water-proof, life-like color and texture. Build up pigments in thin layers. You can change the density of the color by varying the combination of alcohol used and the amount of time it is spent activating the pigment in the palette well.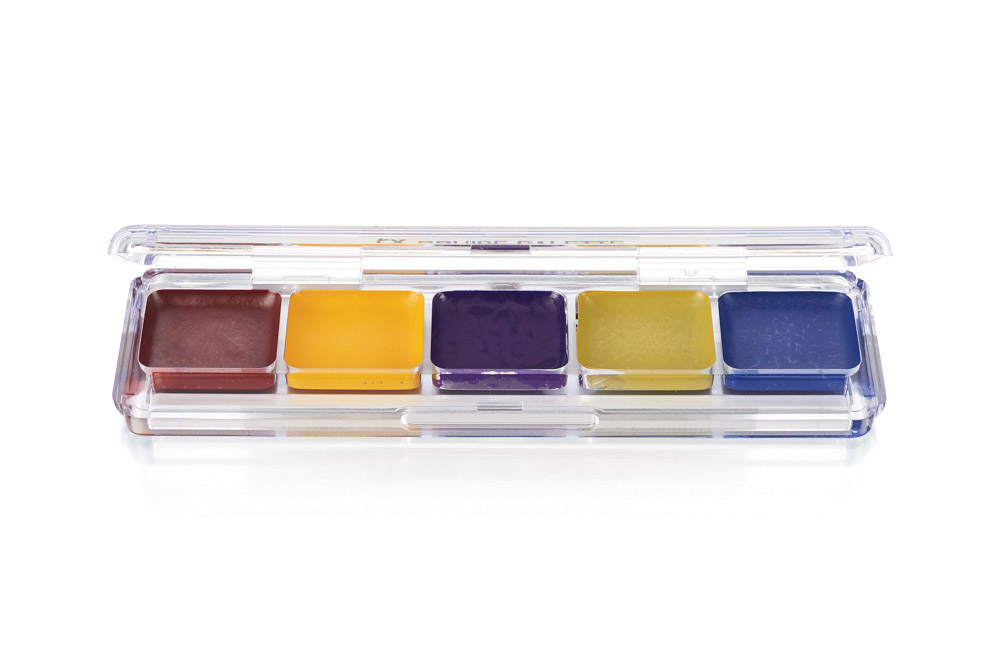 Apply different brush techniques to create realistic effects. Stippling, spattering, direct application, and dry brushing will all create varying degrees of definition and texture to the injury. Build color bases by stippling on the makeup. Darren likes our STB-11 and 13 Stipple Brush for stippling and dry brushing. Spattering and flicking alcohol paints can be particularly effective for an organic, natural look. 
You can use a variety of simulated  blood products to complete your wound and give it a truly grisly look. Fresh Scab and Thick Blood are best for longer lasting effects due to their jelly-like consistency and can be applied to the prosthetic with a spatula or similar applicator tool.
These tips for coloring prosthetic wounds and injuries are invaluable for makeup practices in TV & Film, Performing Arts, Halloween Haunts and masquerade. Use our Store Locator to find a retailer and get the products you need to create your best injury or effect.