Hello!
We are genuinely thrilled to welcome you to our all new website! It has been a long time in the making and we hope you enjoy the journey as you discover all that we have to offer here. 
We designed our site to Educate and Inspire. We want you to understand the what, how, and why of what we do so that you can create whatever you set your mind to. You'll find each product on their own page, broken into categories and subcategories. Descriptions detail general use, how the product is used, and suggested complementary products. All colors and sizes are viewable and presented as accurately as possible. 
It is important to make clear that we are a wholesale manufacturer and making makeup is what we do best. We rely on and support our authorized retailers, the many small businesses around the world, who do what they do best to service you. You'll find that accessing our Store Locator is only a click away from everywhere on the site. As always, if you have questions about a store selling Ben Nye, please contact us.

Ben Nye provides a comprehensive selection of makeup for a wide range of creative applications. Want it all? Create a User Account and add items to your Wishlist that you need today, or may want for future projects.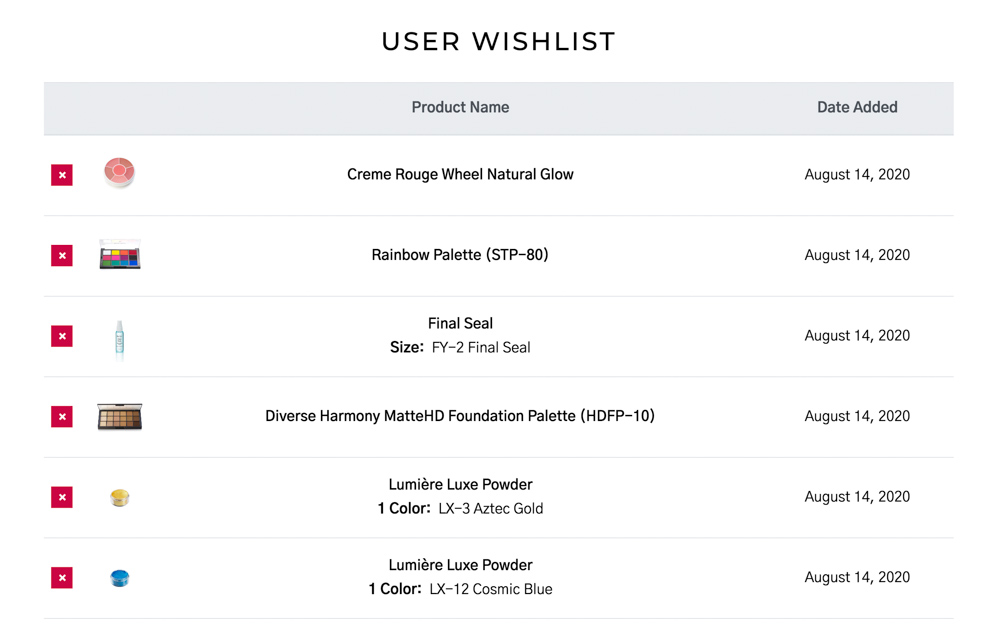 The Essentials pages focus on the products we offer for genres of makeup such as Film & TV, Bridal, and Cosplay. We will continue to expand these pages with insight from artists in their respective disciplines. 
We're excited to launch with an in-depth guide on how to use our popular range of setting powders, including suggested use and recommendations for shade matching of Luxury and Classic Powders. Future blogs will feature technique-focused guides to products, all the latest Ben Nye news, and articles spotlighting trends and amazing artists.  
We give special thanks to talented makeup artist Jay Barber whose knowledge and writing helped bring our vision to life. SPINX Digital led the design process and did a fantastic job developing this new platform of ours. 
Whether you've been a loyal Ben Nye user for decades or planning to buy for the first time, we're committed to providing you with helpful and engaging content on our new site!
Sincerely,
The Ben Nye Team